Leggings - The Radio Show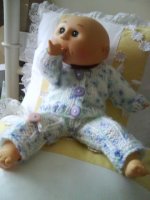 Wed, 18 Jan 2017
The Radio Show...
Early hours this morning the two young 'witches' from the council estate were up and running outside the building. They'd paid for torture time. It was their turn to get something.... It was ordained, it was promised...
So they'd hung about licking lamp-posts and drainpipes trying to get a fix on the victim through the watery medium they preferred. Whispering words of power in ancient tongues... actually their tongues were ageing faster than anywhere else... and their partners often turned their backs on them quickly if offered a kiss... it was so obvious their true form was that of a De-mentor... pulling away the careful instructions of rationality from the victim strand by strand.
Their companion a half giant, young and powerfully formed stood close by in order to help fix their minds on the job ahead of them. "Put your whole selves in," he warned them, "She's good at this, just not as well trained as we've been!"
"We know that," rumbled one of them discontentedly. "We've seen the shape of her, we know she's gone through before – same as that lorry guy down at Yaxham. Travelling time too much kind of melts the muscles... Once more and she won't be able to come back!"
"And she won't be able to change things around then!" laughed the other, "She knows that too! Its half impossible, because people don't see you after a while. Invisible in the end!"
"She'll have a lovely time then!" said the first, "Half wish it were me! She'll have to take from the shops, wear whatever and take it back. It'll never be noticeable. It will never happened!"
"Then I can have her life back!" shrieked the Radio Queen dramatically, "I hate her so much now! She's ruining my life. I mean people all know now. They know it all!"
"Oh!" said the first brightly, she was having fun! "We all knew anyway! We all didn't care."
They bent forward into the drainpipe. "I feel her here," she whispered to her mate. "Do you?"
Their voices rose in tandem. From upstairs an alarming buzzing noise was a made.
"Keep it going!" yelled the half giant down to his knickers in his excitement. "It's the Mantramix,
it's forming. Keep it coming girls!" He pushed hard on one of the girls in front of him. She shrieked in pain.
"Get off me you great flummox!" she ground out between broken gnashers, "My Mum done said, you weren't to ever touch me! You got me now?"
"Wait a minute!" shouted the Radio Queen's best mate, a rodent woman, who stood with her ratty family around her, "Let me take that all down. We can sell this to one of the students. I mean who is to know?"
"She will," said the Rodent Woman sourly, "She knows who did it to her before!"
The girls outside intensified their attack in witchcraft – by fixing their intent on the victims bed.
The noise also got more insistent. It rose in intensity, it began to shudder through the building. Bricks were moving in the walls. The Half – Giant got more into his action, left strictly alone by the girls who didn't turn around to see... He was after getting the victim outside – because he wanted a woman to do shows with, not with himself however – he had other far weirder ideas left over – on how to make money. He preferred the witchcraft shit-craft role which he carried out to help pervert the whole of the action.
Inside the house I was awake. The bed had been shuddering for hours now. Ever since the old cottage, the bed had been the safe place, which warned me of attack. Only tonight it couldn't hold the noises back. It was shrieking at bat alarm space, a strange sharp noise, and inside my head I felt as if I was burning up again.
I staggered out of bed, and took my head in my hands. It felt strange. It was less of a head. It was another shape. It was deep blue. I heard their laughter. They thought they'd won.
"I'm waiting!" he shrieked, "I'll get her now!"
"We'll get the writing," shrieked the first one, she seemed elated, "We've got a buyer for that series of hers!"
I nearly laughed, I had a firm that dealt with all of that.
I felt my strange head. It was kind of squashy. I squeezed it hard. It started to squash. I felt the water run away. I began to be more human again. I sat back down. Took a deep breath.
Five minutes later I went to the kitchen for paracetamol and a cup of tea.
I left the light on. It affected the witches outside. It got a bit quieter. I looked at the time. It was past six. So I decided to get up.
As soon as I got into Norwich, I overheard the gossip. The Radio Queen been on the radio show as soon as she could to talk about the violence I'd done to the Witches. Apparently when I'd squeezed my head back to human shape, they'd felt it. Could it be that the magic they'd pushed out, had shot backwards? I had heard them scream a bit, only that's kind of par for that sort of thing... I mean witches of the dirty sort, are kind of noisy as well as smelly!
I suppose it might be good for me this kind of strange acclaim.