Mouse.poem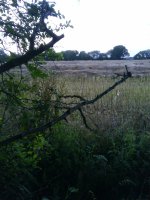 Thu, 25 Feb 2016
I had a brown mouse,
bright, smart type. interlock wheel,
smooth to the touch.
.
which glittered
in the moonlight action.
of my darkened hand.
.
Mouse, my mouse! I cried,
darken my words, bittersour -
the apples of thought.
.
make the reader blench!
Let the excitement run... deep
into the third eye.
.
Your nature never
was explained... or determined...
a bomb in my hand.