Nightly.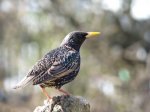 Sun, 13 Sep 2015
Nightly.
The dark of the night fits me
wraps soft velvet fingers
encloses limbs in a gentle embrace....
...
Love is this, welcoming.
Shadows of the moments spent -
on the collection of our surrenders.
...
On the battlefield of desire: the Arabian Night.
Talk to me of wonder, whilst the Screech Owl
hunts the dawn.  And I and You hunt also...
...
The last act: except accept
the finality and the infinatity to come.
A mirror image of what was, will be and shall be evermore.
the songbird on the tree,
sings the dawn, as the sun rises -
on our empty beds...
.