Prepare Files. Please Wait.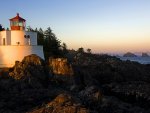 Mon, 21 Mar 2016
Prepare Files. Please Wait.
It's Monday morning and,
I'm gathering up. All that
paperwork -
That lines our lives – in
a mixture of formal brown,
Simple white, rigid red, to
the black edged cards that
signify your death.
Prepare files: the transmission
an echo of data waterfalls. Vivid
the passage of pixels, over-bright,
too pictured love, Selfies in digital.
My Love. Please Wait.
Hold onto that last breath.
Emails can't follow you
via the region of fatality.
Changes flicker in your eyes,
I reflect. A Monday afternoon
of silence, tinged with regret.
Maintenance computer checks,
blesses us, with discs formatted
of our life together. A mix of colours
that hold our thoughts in google, and in
searches on the net. A testament of work
so fluent in expression. A final note
to call me later in. My Love:
Hold onto that last sweet breath.
It's not too late for one last moment
caught in the web-cam's tiny eye
which scrutinises predictive behaviours
of the human kind. You sigh.
Too high. Too far away.
I know tomorrow will be no better
than today. The sadness lingers on
the air. The computer is packed away
in thin plastic sheets, in a box.
I place it between your waxen hands.
Although I know that sending emails
is too silly... past the doors of death!