# I AM MORE THAN ENOUGH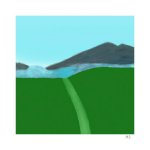 Sun, 11 Aug 2019
They say in life one must always have an open mind when it comes to journeying through every season in ones life .
Since 2014 I've learned a lot of things , though I've never raised any of my findings loudly , why simply the story of my life .
One thing I did learn though is it builds character no matter what you go through you grow, that is the beauty of life itself.
I've discovered people can drew their own conclusions whether the information be given in a false manner , spitefulness or simply because it's given out of hate oh and let's not forget the beautiful thing called jealousy.
What does your smile represent , we all smile for different reasons , but mostly when joyous , devious or when assuming victory over an adversary , as for me I smile because I'm happy , or if want to brighten up someone's day without them having to ask for it, so the question remains what does your smile represent bearing in mind God does have the last say.
So to every beautiful , unique and interesting woman out there as we celebrate this women's month never forget you are more than enough simply because you're you so go out there and brighten up someone's day.