Another baby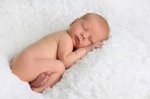 Fri, 10 Apr 2015
The barmaid's waiting for a phone call. Her sister-in-law is in labour. She's desperate for the phone to ring so she can hear from the corridors of the late night maternity ward where a cleaner mops and her brother full on vending machine coffee has promised he'll phone with updates. His sister the barmaid shakes her head at people asking any news any news? 'I really hope it's a girl!' one of the customers says and the rest join in with their predictions. They are all on their bar stools and have clearly been invested in this for a long time. They'll have heard the barmaid say my sister-in-law is pregnant. My sister-in-law is due next month. My sister-in-law could drop at any moment my brother is going to be a DAD and now here we are, sharing it with them. We've never been to this pub before but we can't help and hear the conversations and now we need to know what happens next.
We order another beer. A lady arrives, says hello to her friends, sits on the one remaining bar stool and asks if there's any news but the whole of the pub shouts out as one 'Nothing yet.' The barmaid says her parents are driving to the hospital from Leicestershire and she just wants her sister-in-law to hold on until her mum and dad can be there because she knows how much they'd love to be around when the baby is sport-shop-trainers-new. She said when she spoke to her dad while her mum was driving she was terrified that they were so overwhelmed by it all they were going to swerve off the road. They are desperate to be there for the snip of the umbilical cord. She doesn't want to phone them again because she knows the noise of the ringtone will terrify them and they will shout Oh my God this is it this is it! But they will be so disappointed that it's the daughter, the barmaid, with no news rather than the brother, the expectant twenty-first century father in a gown and mask reporting the birth of their first grandchild. She said they always liked him better but on this occasion they were right to and there are some customers who keep having the audacity to order tricky drinks and when she said 'I'll just have to change the barrel' we thought order something else! What if her brother phones with news from the maternity ward while she's down in the cellar.
We order more beer and sit and drink and none of us have talked about the things we'd planned to talk about. Sometimes it feels wrong to have normal conversations. We come out drinking so often and so often life doesn't feel special and all of us at one moment or another have looked over at the phone at the end of the bar thinking please ring, please ring. I was in a betting shop once when an ice-cream-man won £3,000 when the fourth horse in his accumulator came in and he said everyone come outside and he served all of us free ice cream and at the time I thought well I doubt my life will ever get more exciting than this but all of us sitting at the table in the pub we've always thought we'd try one day it was hard not to think if that phone rings and there's a baby on the other end that will beat everything.
The pub is half full. There are the regulars on bar stools like allocated parking places who are willing the baby on like it's being ridden by Frankie Dettori. Then there's the people in the corner who seem completely oblivious to all of this. They do not seem to be aware that another baby is about to be born. They are so engrossed in the politics of their office worlds. They're a bit drunk, I think they came straight here after work and they keep talking about football and football is nothing to do with babies. Their presence seems insensitive. I wish they'd chosen a different bar. The only other customers are me and my friends and we are glued, like we're bingewatching House of Cards on Netflix or it's like this unborn baby is the Superbowl and we've got hotdogs and nachos in our hands.   
It's nearly closing time. I once had a phone-call with a girl and my phone battery was on 3% and I didn't want to say 'my phone battery's on 3% so can you hurry up because this could cut out at any moment' because it sounded like a lie and I didn't want to say anything negative and I thought well 3% is probably quite a long time really but then she launched into this story about a place in Yorkshire she'd been to with her friends that weekend and I didn't want to say 'my battery level is critical please stop talking about Yorkshire' because it would have felt like I was saying 'I'm not too fussed about this story' and my phone ended up running out of battery and I never got a chance to say my phone's about to run out of battery. She must have thought I'd had enough of this conversation and it took her a while to forgive me. It turned out she had a lot to say about her trip to Yorkshire. But that's what I thought of as our barmaid, the sister-in-law of our hero in labour rung the bell and called last orders and we looked at the time and thought wow time is running out.
We ordered a whisky each. Wetting the baby's head I wanted to say to the barmaid but it felt wrong to acknowledge that we knew what she was going through. If we were studying this as a GCSE I'd say that the barmaid represented the average working class girl and we represented a bunch of pissed guys in the corner but I'm not a psychoanalyst. We drank our whiskys and then left. We said goodnight to the barmaid and the people in the corner said goodnight to the barmaid and then the regulars on the bar stools said goodnight to the barmaid and then that was it. She locked the door behind her and looked at her phone or maybe made her own way to the hospital. I have been to the pub since and the barmaid wasn't there. I guess this kind of thing happens all the time. Another baby. It's probably asleep right now. And then a full life. You don't always get to find out what happens next.