Steamboats - Chapter 11 - Part 2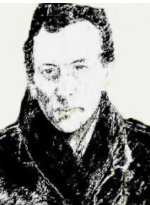 Thu, 05 Mar 2020
Steamboats
A Novel 'by 'Paul McCann
Chapter 11
Bert And The Bottle
Part 2
The nurse walked into the room to do some observations on Bert and made her notes . She gave him some medication and left .  Bert looked at me and starting talking as if through a concrete wall .   
"As the kids grew up they met some of the boys in the mob . They were  all well liked and protected as if they were special . That meant something . In my kids eyes I could have been anything to them as  a Father but I dedicated my life to the drink . It was my decision and hard as it was I made up my mind to spend the my life with the drink ."
"So have you seen them since your wife left ?"
"They want nothing  to do with me and I can understand why they feel that way  ."
He said .
Bert wasn't  bothered by what I said it was as if he needed to hear that . He was having trouble contemplating the truth of how he had justified a life spent drinking . I realized that he had already become judge , jury and executioner of the way he had lived his life . He had recognised his self destruct mode and the thing was he couldn't stop the things he did or turn back on the road that he had went down . His life had been lived and the actions of what he had done could not be changed .
I was grateful of his company and appreciated his wanting to share his story of Bert and the bottle  .
"Where did you meet your wife Bert "
He looked away for a minute and after a moments silence he said  
 " I met her in the big open spaces on the ballroom floor at our local dance  . That's where I met her . The thing is you see, we danced " .
It was as if suddenly the Calvary rode in and threw a firing single shot as I watched Bert's face light up and he smiled almost for the first time .''
I never explained to him that my wife and I also met at a dance in the local community hall  .
"What kind of dancing did you do Bert ": '
" Who knows but we glided across the floor and threw all our cares to the wind and I never thought my drink problem would come between Maggie and I ."
"So your wife's name was Maggie ?:
He put on a brave face and replied .
 "That's right , yeah Maggie soon woke up to me after too many late nights and not enough sober days . I always had another good excuse for getting drunk . When we drifted apart , she always tried to put everything back together again . All for the sake of our three of kids .
"So they grew up fast Doc and you've not seen them again Bert ?"
He nodded and continued .
"Each time I went through Detox I promised I would call them but never did . Its too late now and now the last time I saw them was about ten years ago  . That's when the doctor said to them if I don't stop drinking I'd be dead in six months . So I guess I am living on borrowed time these days Doc ."
"Its been a long day Bert . I'm going to head off home now . I'll call in and see you tomorrow after work "
:Yeah Doc see you tomorrow .":
I went home that night and felt good about Bert's wanting to share his life story with me and I could see the progress he was making . I had even thought about contacting his kids and maybe even his wife Maggie to have a talk to them about Bert  .  
After work the next day I called to see Bert and was told about an incident that had occurred during the night after I had left Bert  .   
A report was made about an incident that occurred .  Bert had punched one of the night staff before attacking another patient who required stitches in his head . I felt disappointed as Bert was making such good progress . I sat there for a while looking out the window outside as the wind blew through the leaves on the trees . Rain started to fall like arrows down to the ground  .
I suppose we never know why things happen the way they do but I needed to know what had happened that made Bert react that way . I went to speak with him in an  isolation ward where he was placed and spoke to him as if nothing had changed .
"How's things today Bert? "
I asked . He seemed ok and stable . Then when I mentioned to him about the incident Bert just brushed it off as if nothing had occured .
I tried about a dozen times to find out what went on or why he reacted the way he did but each time I spoke about it , Bert would stand up and walk away . In the end I decided not to prod any more questions about  what had happened .
I sat for a while as he did in silence before deciding to  go home . The nest day I was able to find his wife's name and number in the phone directory and decided to give her a call .  She was angry that I called her and told me never to contact her again . I half expected that would be the case but still thought to give it a shot anyway .
It was clear that she never wanted to know anything about Bert and she instructed me not to try to make contact with the children . It seemed that the door was closed and that there was no hope to try to bring about any reconciliation between Bert and his children  .
Somehow I felt that I was now the only person that could be there for Bert and assist with his on-going recovery and rehabilitation .
Is there any one that would justify what Bert did was right ?  No one could deny he did the wrong thing but where was the understanding for his condition .
Bert knew the story of his life with the bottle and he had to answer to that every dau of his life . I thought to myself , if not  I  who else would care for Bert in his dark and lonely world where nothing made sense anymore and no one and nothing mattered to him  anymore .
For the next few weeks of his detox program Bert had no further incidents and he was now ready for discharge . But I thought what is he going back to , an empty roo with a bottle full of bottles of alcohol . I spoke to the community health team about my concerns and they made a few note about some follow up visits and a weekly I community nurse attending to his personal care .
A few weeks passed and Bert had returned home to his bedside flat . I called in after work one evening to see how he was and was happy to see the room was clean and in a liveable state .
Bert was grateful for the help I had given and I thanked him for sharing his story for my book . It was now all up to Bert to try and adjust his lifestyle . I couldn't do anymore for him . Bert was now off the wagon and he had to stay off the drink and maintain a positive mind and live with dignity . 
I mentioned to him , maybe you'll find another woman in your life . He regarded it as some sort of a joke and laughed saying .
'She better be good at keeping the house clean as I live with the bottle in here .
I resigned myself then not to expect too much  knowing that it was nothing but the same old story for Bert and that it was just a matter of time before he would have another bottle in his hand . His message was clear . Bert was not going to stop drinking and that one day soon he would just fade away into non existence again    .
Later that month I had to ring another ambulance after I found Bert had fallen again and this time he had a serious head injury .  I couldn't even talk to him about  what had happened . I almost felt guilty as if I should or could have prevented this from happening. Then I could see nothing could and no one could have prevented that from happening .  Bert's  drink problem was never going to change .
I did make contact with his kids who really  did not want to see or talk to their Father but in any case it was worth a try . After his head injury was treated Bert was placed into Detox again for another clean up . I called to see him sometimes after my shift just to be there for him because there was no one else willing to do that .
One evening as I sat with him I was really amazed when his face kit up as bright as the sun . I turned around and there they were . It was a miracle . his three kids had come to visit him  .
I don't know why of what it was that had changed their hearts . You know I think maybe I had pricked their conscience or made them feel guilty about being the only person to visit him in hospital because I know I had said many things to them about their Father and now at last they were able to see something and come to visit him .
I stood back and watched them put their arms around their Father and he gave them all great big hug . That moment sent shivers all over my body . It was a miracle moment that had happened right before my eyes .
For the next 6 six months Bert never drank again and he had even started to take  morning walks through the park . 
One fine morning in the light of a new day I called to his flat where he sat on a sofa ,  at peace with himself and life .  Sometimes in life we are called to do things for someone else and even though we don't know why we have been  chosen,  we need to  respond  to that call .  Apart from everything else I had gone through with Bert we never argued once .
Now in his absence I feel grateful for all the things he had said . He was a straight talking street walking man and I still cherish the things he had said to me  .
Bert saw his kids before he died and they saw their father had changed for the better and what they saw part of that story of a man who lived with a bottle . I hoped what they read was understood .
At his funeral mass his kids and even his wife spoke of him in a nice way as did the priest who tried to persuade others to reach out to other people who might be in need of help and not to make judgements on how people lived their lives .
I think that unless you have been walking in their shoes you'll never understand  what made them do the things they did . Bert was a steamboat who had thrown out a a message in a bottle that had floating on the surface of his life in the sea of sadness .
The night after he was buried I walked the streets of the city and tried to remember some of the Friday nights that maybe he might have once had .
His history was a sad fragile case of a man that needed to be handled with care and his story was told before he made his  exit from life .
End Of Chapter 11
.
https://www.abctales.com/story/mcscraic/steamboats-chapter-12
Link to Chapter 12
.