Steamboats- Chapter 8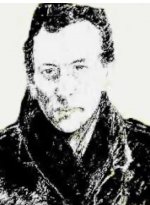 Sat, 29 Feb 2020
Steamboats
Chapter 8
From The Bullring To Belgrave And Beyond
In a strangers flat near Highbury in London I sat  in silence for the first time in ages and just for that moment in time everything was as it should have been .
I felt like a cigarette but I couldn't find the packet that I had put on the coffee table and as I searched everywhere I soon realised that they were gone . The silence was broken by a noise at the door . Someone inserted a key in the lock and opened the door  . In walked Martin with this a girl who was having some trouble walking straight and she spluttered out .
"Barry you know I've got things to do ."
"Shut up"
He replied and I thought what's going on .
 The girl giggled and said
'Give me a cigarette Barry "
Her speech was slurred and she fell back on to the sofa  . I looked up at Martin, or Barry, or whoever he was and said .
"What's happening."  
He replied . "Lets have a party "
I was confused and said to him.
 "I thought you were going to visit your family"
he replied . "They've gone away until the new year."
So I asked .
" Did you see a pack of cigarettes anywhere ?"  
"No . Did you loose them ?"
He said and I said .
"I thought I left them here in the room ?"
"I've got some I rolled up, here have one of mine ." He said
I took one an lit it up . I began to get very tired . Something didn't feel right , My body felt . I found it hard to move . I realised I had been drugged and my body felt  heavy .  I saw Martin take a meat cleaver form under his jacket .   He went through my pockets . I couldn't stop him . He took my passport and read my name and the number of the passport . It was as if he was talking to someone .I was worried . Then he said ,
"Two souls one bound for heaven. "
I crawled my way to the door of his flat and lay on the landing and banged on the door opposite . A woman came out and saw me there but did  nothing to help .
With all my strength I got down the stairs to the street and started walking with no idea where I was going .   I was drowsy and didn't know what time it was . Then I remembered the Sally Ann's but I had booked out . I thought about Hugh and Gabe . Saw a taxi and waved to the driver .
"Blackfriars Road " I Said .
I paid the cabbie and still very drowsy made my way to the Salvation Army shelter and at that there was Hugh running on the road towards me . He stopped.
"'Thought you had left"
"Hugh I need help . Somebody is after me . He knows that I was at the shelter so I can't go back there ."
'I know some fella at the Bullring in Waterloo . You'll be safe there for a while . Follow mw ."
"I can't run , he's give me something . I feel really tired ."
"Ok , lets just walk slow " He said and I followed him all the way until we came to Waterloo and as we headed under the bridge , a large community of homeless people sat around . Hugh introduced me to some of the people he knew and they took me in to their community  No questions were asked and I felt safe . I lay down on a sheet of cardboard and fell asleep .
Hours had passed and it was dark when I awoke . The guy next to me was Indian .  He sat upright as if he were meditating . He was some kind of Guru who was trying to seek enlightenment . He said to call him Jimmy because his real name was hard to pronounce . Jimmy was cool . During the day he worked as a chef in a London restaurant and after work he came home to sleep in a cardboard box in The Bullring . He said when he saved up enough money he would get a flat somewhere . I started to fit in and met a lot of the people there . There were around a hundred or more and the majority were about 21 years of age . They all had drink and alcohol issues and there were regular fights and scuffles over something or another .
One night Hugh came to visit me at the Bullring .
He said he was going back to Wales to try and sort things out with his family . I was happy to hear that . As we sat there a small crowd of people arrived dressed in army gear .
They made an approach to Jimmy, Hugh and myself  .
I listened as they began to preach to some of the homeless people who sat around in cardboard boxes .
"Jesus Loves you brother " Said one of the street preachers .
I thought here they were all dressed up in their army combat uniforms ,  boots and all walking around as if they owned the place . One after another they did their rounds of the bullring saying ,  "Jesus loves you. "
I thought those fresh faced preachers kind of missed their target a little . Most of the homeless people just ignored them . A van arrived with more members of their Christian outreach  . There was more preaching but their remarks went unheard and also unwanted . Understanding and having empathy is what they should have had and maybe if they had sat down and handed over money or food and warm clothing and then said,  Jesus loves you,  things would have been different .
I had to question their presence and said to the leader of the group ,
"Jesus showed the way , so we need to follow in his footsteps . His love and compassion is understood in action, by the things we do , not by empty words that people can't accept . One of the basic instructions was to feed the hungry and shelter the homeless poor . If you are going to just tell these people that Jesus loves them without any action to your words then you have somehow lost the message you are trying to share . To get your message across you need to understand where these people are at ".
Hugh came to my side and joined in saying  .
"Jesus said where two or more gather in my name I am there . "
This group said they were called Jesus's Army and they invited Hugh and I back to their headquarters .They told us that they were having a meeting that would be part of their revival plan and that we needed to be part of that .
We asked them were the meeting was and they said in the midlands .
I looked at Hugh and he looked at me  . At first we both hesitated but then something inside us jumped at the opportunity . Hugh and I spoke together and after a few moments of weighing up the situation we decided to go and check out this Jesus Army .
They took us in their van to a large conference centre where they brought us to an office in the building and given a cup of tea and a plain biscuit . After that we were brought into a massive auditorium filled with thousands of people standing side by side with their arms in the air . Upstairs on a  balcony bulging with people where people who erupted in cheers as a man walked on to the stage s dressed in Army gear . He held a small horse whip in his hand and marched back and forth across the stage  talking about a day that would come when the Jesus Army would make a stand to fight the evil of this the world . Then he spoke of how well equipped the Jesus Army were and the amount of weapons they had stock piled . I was stunned at the fact this organization were armed to the teeth with guns and bombs and were  ready and well trained for a war against evil . The audience cheered and began to thunder their praise and chanting to God .
I looked at Hugh and put my finger to my lips and whispered ,
"Let's get out of here as soon as possible ."
Hugh nodded in agreement .
The meeting went on for about an hour and after it was over we were brought to another office and questioned in detail by a number of members of the Jesus Army . They wanted to know our appreciation of their movement and encouraged us just to speak our mind . I spoke first and hoped Hugh would get my drift .
I tried hard not to say what I really felt because I knew we might not get away .
I mean we were totally outnumbered and surrounded by members of this cult who were willing to kill and destroy for Jesus  .
Hugh and I were miles from nowhere and no one knew we were here .
I guessed that somehow they thought we connected to another one of their movements . I explained that Hugh and I were working with the homeless and needed to return to London and thanked them for allowing us to be there with them .
They brought us back in a van to the Bullring . Well Hugh and I wrote that down for  experience and we said goodbye , I wished him good luck with the family in Wales and he left . I returned to my spot in the Bullring .After a few weeks there I started to get to know some of the steamboats in the community .
Zoe was pregnant and it was clear that it was near the time for her baby to arrive into the world . A small group from the Bullring were there to offer her support when that moment would come . Homeless people help each other out . There is an unspoken code of conduct with street people  .
Simon was the driver of an old ice cream van that used to arrive with paper cups of hot soup for those in cardboard city . Some times it got rough and fists fights started over cups of soup .
Ziggy had these long dreadlocks he loved smoking the weed with Robert who had a bad  drug habit .
Duncan had a stigma of running away from the system who he felt never supported him and he was not coming back again until he had recovered from his alcohol problem . Duncan had no place to run to and found he was accepted by the people in the Bullring . He could drink all day and nobody ever questioned him about his problem .  The more I spoke to Duncan the more he felt at home talking to me . I told him about the book I was writing and he opened up a little bit about his life to me .
Duncan was married with two young kids . He had a nice home and a nice car . His job as a security guard was well paid and provided for the needs of his family but there were a few other things he could not fight . He loved fast cars and the fast life too much . One night after drinking too much he hit the gas pedal too hard and the police pulled him over . He was charged with drunk driving . Everything changed from that point . He lost his licence and lost his job . He went through all his savings then lost his marriage and kids and hit the skids .
Then there was Zac who came to London for find a job . I asked him about that and what happened . He said he had found a few jobs but always liked a drink after work  The drinks after work became during work hours as well which cost him a few jobs and eventually he lost hope and started to draw the dole and sleep out around places like the shelter at St Martin in The Fields Church near Trafalgar Square where they locked him out because of a fight so he ended up in a train station sleeping on the sidings at Victoria where he stayed until he was told about the Bullring and that's were he still was .
I met Digby one day and he told me about this place called the Belgrave Homeless Project near the Oval Station . It was a derelict building that once had been a Children's Hospice and the owner of the building had given some homeless guys permission to occupy the place .
After I went there I spoke with Del at Belgrave I was offered a room on the top floor . I shared the room with Davy . After a few days Davy told me he was working undercover and showed me his badge . He said that after checking me out I was the only person in the place without a criminal record and that I was to say nothing about who he was . He brought me to meet Jimmy Taylor who was the original fella that found the old derelict building . His first thoughts were to strip the marble tiles and other items to sell for money then he had the idea of using to accomadate some of the people from cardboard city . That's when the Belgrave Hospice became something more than a lunch ticket .
When I spoke with Jimmy near Tower Bridge, he was in a hospital bed with to broken legs  . Davy was on the case investigating the people who had thrown Jimmy from the roof of the building at Belgrave .  Jimmy said he had a gang who turned on him because they wanted to control the running of The Belgrave Homeless Project because there was a lot of money that could be made .  The Department Of Social Security were now on board and were accepting people who applied for income support for living there . This opened up other doors for median and fund raining organizations to assist by reaching out for funds to prop the needy who lived there and siphon off some of the generosity from London's comfortable society
I was living there with over a hundred people that occupied the old derelict Belgrave Hospital on the edge of Kennington and Clapham Roads in May 1989 .
During this time, a lot of steamboats drifted in and out of the building . Some stayed a while but because due to the money that was directly taken out from their fortnightly income support they hadn't enough for drink and so many of the steamboats never stayed too long . There was always a stream of journalists on the roam around the homeless community in London . Stories were many as the stars in the sky but they really didn't care for those who gave them a front page heading or interesting photo . Often I watched as they came and went in and out from the Belgrave Homeless Project . They drove nice cars and wore expensive clothes and they used the homeless to satisfy their need for fodder . These Fleet street media junkies were hooked on the homeless headlines . It was quite evident that all of these people were healthy and well fed but they never really understood the plight of the poor who were living like lepers at the doorstep of hell .
The exploitation of the unemployed was tragic . More and more people were drawn by the London magnet into false hope and security . There was no work to accommodate everyone . There was not enough accommodation for the million who were homeless in London which gave rise to places like The Bullring and Belgrave Homeless Project where people ended up being introduced to alcohol and drugs and ended up as one of the growing number of people who walked the streets of London looking for the price of a drink . In fact some steamboats were a product of a system that wasn't working .  Somewhere down the track the Government would need to address this problem by providing detox units in mental health facilities for people who had addictions to alcohol and drugs . I lived with steamboats and the homeless and saw the sadness of innocent victims of a system that refused to provide help in most of the cases .
Zoe had a baby girl who was born in the Bullring and three years later that baby was still homeless . Duncan got himself out of the Bullring through a detox program and found a job driving taxis in London ,  
Davy's investigation at Belgrave ended after the fire gutted the building . It was started by some lads in the basement who had lit candles and started smoking on the basement who had been smoking dope . The curtains caught alight and the flames leapt out of control consuming the entire building and now  all of the residents had to find somewhere to else to live .
I need a break and took a trip to Ireland to gather my thoughts and digest the events that had occurred from the Bullring to Belgrave .
End Of Chapter 8
,
https://www.abctales.com/story/mcscraic/steamboats-chapter-9
Link To Chapter 9 
.