Steamboats - Chapter 9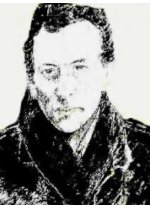 Tue, 03 Mar 2020
Steamboats
Chapter 9
The Booze And The Blues
In this chapter I would like you to meet a steamboat by the name of Willie . He was someone who I got to know after I arrived in Cork . It was almost Christmas when I arrived there and I felt good about being there , The hard experience on the streets of London were now behind me and I was enjoying nights out listening to live music and meeting new people in Cork . The music scene was there was brilliant and I discovered a great diversity with the taste of live music being played .    
I was on my way back to my  flat on the Old Blackrock Road after listening to a band called Princes Street who were playing a gig at the Lobby in Cork . It was late and I was cold and I wasn't looking forward to  going home as the electric heater had packed it in and I never had any  coal or firewood to heat the place up . I was walking along down Mc Curtain Street when I saw this young guy trying to get the key into the keyhole of his front door .  He had unsuccessfully tried a number of times and was having trouble remaining upright so I went over to assist . I approached him and took the key from his hand and said , 
"Let me help you ." 
I put the key in the lock and turned it. "
The door opened and the young lad looked at me and said , 
" That's magic How did you do that ?:
"I'm just lucky " I replied .
"Lucky for me as I'd have to be sleeping on the doorstep tonight " We both laughed and I said .
"It's a cold night all right . You wouldn't want to be sleeping on a doorstep tonight"
"Come inside for a cup of tea ."  He said
"Ok , thank you ." I replied .
There's a kind of unspoken law when you're a visitor in Ireland . If anyone ever offers you a cup of tea you should never refuse as they will spread a bad word around about you . Like see your man there I asked him to come in for a cup of tea but he didn't have the time and then people would respond .  That's a bit rude , what's his problem ? Then before you know it the whole town is talking about you saying . See him that's the fella who  refused to have a cup of tea with Willie . So if anyone ever asks you for a cup of tea you should always accept it . Even if you are very busy you can always say something like , ok I'm a wee bit busy but I'd love a half a cup . 
So Willie was happy I had accepted his offer of a cup of tea and he said ,
"Come in and stay as long as you want ."
I followed him up the stairs of this old Georgian building to a landing where he managed to open up the door of his flat . He put on the kettle and I sat on the sofa . He grabbed a beer for his fridge just before pouring me a cup of tea .
'Thank for the tea . My names Paul " 
He answered   "I'm Willie. Good to know you Paul ."
I saw a few guitars around the room and asked .
"So do you play music then ?"
"Listen to this."
I looked into my cup of tea as  thought's poured into my head as he played me some extraordinary blues on one of his guitars .
"That's pretty good stuff there Willie . Are you a professional ?"
 "I have a band . We do a few gigs. After Christmas and the new year , we're got a few jobs in London . All the lads are visiting family here so I'm just doing my own thing for a week or two ."
"What's the band called ? " I asked
"Good night " he said "
I replied "That's a strange name ?" and he said .
"No Paul.  Good night . I'll see you in the morning . Why don't you stay with me for a week or two unless you've something else to do "
"Ok thanks Willie "   I said .
During the time I had been writing Steamboats I was amazed at how people had come into my life , one after the other . I realised that this was like a gift I was getting to write about these people . That first night at Willies as I lay down. I said a prayer and thanked God for Willie and the opportunity to continue a new Chapter in the book.
I floated off to sleep I was awoke by this wrenching guitar riff in the morning from the other bedroom . The sound of Willie's guitar was like a howling wolf . Outside the window the rain spat on the window pane and inside it was warm and dry .
Willie played for about a half hour before coming out from his room .
"Did I black out ?" He asked
 "No I just helped get your door open .' I replied .
"What time is it anyway ?" He asked .
"About lunch time " I replied .
"Merry Christmas. " He said .
"'Merry Christmas " I answered .
"Come on and I'll buy you a pint ."
I followed him down Great Patrick Street and he opened the door of this pub that was half full of people . They all seemed to know him and one of the patrons shouted
"Hey Willie give us a song ."
"Sure will you give us a minute or two " He replied
After a few pints Willie was handed a guitar from behind the bar and he played a few songs . The atmosphere was warm . After each song he played another pint arrived and another until it was almost evening  . Night fell and a great night was had by all I the pub and I walked with Willie back to his flat .  He had some difficulty walking straight but we made it home in one piece .
I had bought a lunch at the pub but I noticed Willie had not ate anything all day . I asked him if he was hungry and he made the comment he had a problem eating . He said he couldn't hold food down in his stomach . He had only a place for liquid . Willie was no older that 21 .  
Every day I watched him relive the same routine in different pubs . He had a small crown of people who would follow him around Cork where ever he played . One night in the Hoddy And Stye Willie was joined by a few other musicians on stage and they played the blues like I've never heard before . It was a fire in flight on a  friday night and there was a fight to get a drink from the bar . The atmosphere was tight as the  mic was turned on . Stage lights fell around me as a voice cold as the breath of winter kissed the microphone . It cut like steel across the entire audience . An electric guitar screeched like a wild animal through the steel bars of a cage to an audience that sat with every  single face staring in a mesmerised moment in time .
Willie stood there playing the blues looking like the most lonely man on the planet .
It was Friday night and the bar was packed with young people who wanted to listen to the blues and what they got was fractured brackets of songs from Tony Joe White , Rory Gallagher and Robert Johnson with some originals in an abyss of unheard guitar riffs  .
Willi's fingers flew on the fretboards of this guitar like a cat dancing on the roof of an old tin hut . The only thing that offered some an escape from the spell was the girl who walked on stage and started dancing . She grabbed Willie's attention and she kissed me on the lips to the wild cheers of the audience .
Deep in my soul I felt a warm glow like an old  kerosene heater had been ignited to melt the chill of memories that tried to hide with the skeletons in the closet in a room I had not been in for a long time . Suddenly the night came to an end and the ice melted and the cat on the roof fell to the floor , to a three layers of sound as the screamed , whistled and applauded m tha band on stage ,
The band were joined on stage by the manager of the pub who thanks the band on behalf of everyone who was there . It was a brilliant night and once the crowd had left the band were given alcohol to fill in the spaces that the audience had left behind and Irish whisky killed that stray cat who got in the way of this runaway train .
The band were new and exciting , they just called themselves Tight .
Their instruments were unplugged and the microphone was turned off  and the barman cleaned up behind the bar .
Christmas had come and gone and Willie still had not had any decent food . His alcohol consumption was the only thing that passed through his lips and I talked to him about that .
He sat down on the sofa and talked and talked and talked .
I listened as he told me about his love for music especially the blues  .
He spoke about the problem he had but never mention anything about drinking only that he had a problem . He understood what I said about needing to have solid food but expressed he could not hold it down . It was almost new year and he looked very worried . I asked him what was going on . Then he told me he had to visit his parents laten on that day .
He seemed nervous and spoke about his problem .
"I know that is a problem for you Willie " I said .
"It's the drink " said Willie and he started to cry .
"I put my arms on his shoulders and said ,
"There are people out there who can help you Willie. All you have to do is knock on their door"
'If only I could eat lunch with my parent's everything would be all right "
'Willie" I said . "You've got to try to get some food into your stomach . It's easy Willie, don't worry , After the first bite, it gets easier, you'll see . Come on Willie . Try it and see , Ok " I said .
He looked up and nodded his head and said ,.
"I will and then after I do I'm going to get self into a bar somewhere and get so full I won't know if it's new year or New York ."
"Now you're talking Willie " I said and we both .
Willie got cleaned up and put on some good clothes and left .  I made my way over to Old Blackrock Road to my flat to grab my stuff as I knew it was time to move on .  Willie never returned that night and I was thinking maybe he never went to see his parents . The next morning Willie came running into my bedroom with a big smile on his face .
"Ok so you got drunk . " I asked with a laugh  .
"No . I ate some of the lunch with my parents  " he replied .
The look on Willies face said it all . For him that was a big achievement .
I was so happy for him .
All he wanted to do was show his parents he was able to have lunch with them .
I told Willie I was thinking of moving on and he asked me where I was going . I told him I wasn't sure yet . He told me he had to meet the lads from the band in  London .
I said how much I appreciated being in his company over the last week and said I would be putting him in my book about alcoholics. He was ok about that as long as I never mentioned his real name . I wished him good luck with his problem he spoke about that for a while . He said he had  periods of depression when he drank a lot to cope with his blue moods .  Willie had lived with his problem for a long time and fused it with his guitar in a blues band . They often did gigs around Dublin , Cork , Belfast and London .
Willie was originally from Belfast and found that drink helped him forget the situation with the troubles in Northern Ireland . He met a few lads from Cork and Dublin and they express themselves with their through music . Blues was the medium they choose to do so . Blues and being Irish was always a tricky combination . Willie had that combination but  managed to stay up on his feet while consuming huge amounts of alcohol and playing before crowded audiences .
In his own way Willie spoke to me about that situation . In a nutshell , when your worst days come around and  you hurt all the way down right into your shoes and you walk all around but the hurt won't go away and another day comes and you feel like time has run out and you want to scream and shout and you turn to the booze because that's the way some people deal with the blues.  Its like taking one step forward and three steps back as you walk along some street with a backpack filled with of everything you own and there's no where you call home you can easily become a steamboat on a one way track, on the booze  with the blues and there's nothing to win and nothing to loose as you slip away on the marble floors of life where once you stood with both feet firmly on the ground  .
Then for those who count the cost of all that they lost it becomes hard to accept and its easier to reject the mistakes and make another excuse for the wrong and carry on regardless like  steamboat that was hijacked by the high tide at sea where no oner ever goes to hear you when you're talking to the wall about how you did your best for one and all before the high tide came in and took it all away out to a  stormy sea where nobody could rescue the man who fell overboard .
Help he cried but that was denied so he had to sink or swim /
Man overboard he cried and he tried  but the captain said ,
"There's no room on board for him."
"Man overboard"  they cried and he sighed as the high tide swept him away
With his pitiful excuses to drown in the drink .
Sometimes the truth can be hard to swallow and sometimes it's better to follow in the footsteps of others in a lifetime that you've beg , stole and borrowed  from all the people you knew and they came and went .
Life can be cruel and kind as we make our way through .
Have another drink before we go and lets tell a few stories we know and we'll all have a laugh and another drink before we go .
Barman another drink if you would be so kind and have one yourself .
A toast to health and another for your brother as well .
I'll buy you a drink , if you have time to sit and talk for a while .
Here's to the all good times you had and those that may be coming to you .
May good luck and prosperity follow you and may peace be with you
Barman pour me another one now easy and slow for there's no where that I really have to go now but the streets and its starting to snow .
Barman, I've put my life on the line for things I can define and I can't say what
time I have left but here's to the all good times and cheers to the bad times as well
because somewhere between the booze and the blues is someone I know that no one ever knew .
Barman, I'm running out of  time , stumbling half  blind to see door keys and keyholes , what is there that's left for me to  find . Maybe a new day or a new way to cope with the blues.
End Of Chapter 9
.
https://www.abctales.com/story/mcscraic/steamboats-chapter-10
Link to Chapter 10
.