The Sledge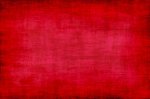 Mon, 14 Mar 2016
You rode a razor-bladed, wooden sledge through the snow

And I, sitting on my mum's tea-tray, asked,

"Won't you give us a go?"

And you said, "No!

Your tea-tray may not be fast, Michael,

but it's what you've got; and that's your lot"

Please, Annabelle, all I want is one ride

Please, Anabelle, I can't stand the way you deride

Stop jeering; stop sneering

or I'll rip out your earrings,

I'll push you down in the snow,

I'll pull your hair out by your pretty bow

Please, Annabelle, stop singing:


"Poor Michael Valentine

Has no friends and two black eyes,

Has no dad and always cries

Poor Michael Valentine"
But Annabelle wouldn't stop singing;

My red ears were ringing,

My cracked lips were stinging

So I threw a tree-branch on the hillside

As Annabelle began to slide

And then she stopped singing

 
I don't even know if she tried to swerve

I ran straight home with my tea-tray under my arm

Because my mum had tea to serve

 
But as I got to the entrance of the tenement

I heard the cadenced, echoed remnants

of Annabelle's sledge

Painting the snow red

And I sang:

 
"Poor Annabelle Munroe,

Lost her fingers in the snow

Flipped her sledge and slit her throat

Poor Annabelle Munroe"