Runaway Mother chapter 25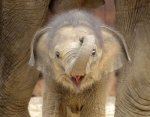 Sun, 04 Dec 2022
1 likes
On the plane ride home, Ethan falls asleep on Zach's lap. He's exhausted the little mite.
'You'd wonder how much of what she said registered with him!' I say to Zach.
As Zach brushes his cheek with the back of his hand, Ethans lips curl up into a smile. 'I hope he's having nice dreams!'
'Speaking of dreams!' I question, 'have you ever had a dream where something so outrageous that it might just be true?'
'Go on!' Zach looks at me intrigued.
'Last night I dreamt of being a normal sixteen-year-old, one with no financial worries, or worries about who was on Ethan duty. I was me for the first time in so long! There was a mother figure there but I conveniently only got to see the back of her. She was giving out to me because I arrived home and hour after curfew. Somehow the thought of that made me feel safe and warm, knowing that there is someone out there looking out for you so you can do 'normal' things a girl my age should be doing!'
'Did you recognise the woman?' Zach asks with interest.
'She was just turning around…then you woke me up!'
'Typical!' Zach slams his hand on the armrest that separated our seats for dramatic effect. 'I hate it when you are just at the end, you're just about to learn who Luke Skywalkers father is or that the kid see's dead people! Dreams like that irk me!'
'I see your word of the day calendar is really brightening up your horizons!'
'That it is Mare. I can't wait to read tomorrows word!'
'We have an hour and a half more until we land!'
'Yea…' Zach gesticulates that he wants me to make my point!
'Are we going to talk about Carolyn?' I ask.
'Being honest, I'm not completely surprised that she shooed us away!'
'I am!'
'You are?' he looks at me, his face contorted.
'I believed that once she saw us that she would melt a little and at least ask us into her home!'
'The whole front porch thing confused me too…and what about the guy with the gun? That was completely unnecessary!'
'When I stared down the barrel of the gun, there was something inside me that wished him to pull the trigger!'
'Mare! Really?'
'I figured that she would then be an accessory and do jail time!'
Zach reaches for my hand with his free one and kisses the back of it. 'We'd miss you too much!' he smiles at me.
'Did you believe her about having another son, us another brother?' I ask him curiously.
'I actually wouldn't discard it!' he says, 'she says she's selling the impending one and that makes me think that she will keep popping them out as long as she gets her cash!... Did you get the feeling that she was being aggressive and mean because that Paul guy was there?'
'He struck me to be the kind where its his way, or there's extra concealer trying to hide the bruises, way!'
'Maybe she was just trying to get rid of us because she knew that he wouldn't hesitate to hit us if we put a foot out of line! Hell…he pointed a gun at you!'
'Do you think she will ring social services?'
'It won't matter! Thumper rang this morning and said all we had to do is show up in court next week and the presiding judge will more than likely give guardianship to Connie!'
'I thought you said last night tha…'
'…I said that before it became a conflict of interest seeing as Thumper and Connie are best buds! He did get us in quite fast, the appointment is for Wednesday but he got temporary custody given to Connie until then! For a man who calls himself Thumper and spends most of his time in The Mint Leaf, I'm very surprised that he was able to pull strings like that and treat us like family!'
I look at the head rest in front of me, 'its nice to have someone in your corner!'
'Indeed it is!
'Speaking of deeds, what do you think this 'deed' that's supposed to 'set us up for life' is?' I ask intrigued by Zach's thoughts.
'Well, when we came across it the first time, we determined that it was just land, right?'
'I never looked it up if I'm honest!' I say.
'Well I looked it up and all it is, is a hell of a lot of land. Easily eighty acres, if not more!'
'That sure is a lot of land!'
'We could probably sell some to get us more comfortable in life. I'm not talking about it all, but to get a letting agent to look at it. It's in a prime spot for a housing development!'
'You really think someone would buy some?'
'Land is a big commodity these days Mare! The population is booming and the need for houses is at the pinnacle currently!' he nods. 'Did I use that word right?'
'I'm not 100% sure but I know what you're talking about! You are really, really, really kicking ass with your vocabulary!'
He brushes me away with his hand!
'I'm serious Zach! You're getting better every day!' I smile at him and my gaze towards the angel on his lap. 'I wouldn't be able to sleep like that on a plane!'
'Well if you were four years old, and were yanked out of a nice warm bed at four in the morning two days in a row, I presume you'd think differently!'
'Maybe! Will you remind me to wash ducky when we get home?'
'Yes boss!' Zach says and salutes me with his free arm.
'I'm so sorry but I have to go back to the fact she said there was another sibling out in the world!' I look at Zach who just shrugs.
'Why? Are you thinking of looking for him?' Zach asks curiously.
'Maybe…oh I dunno!' I sigh.
'I'm afraid if we go down that route, how many we might actually find!'
'You think there was more than one?' I look at Zach, he's staring at Ethans little face.
'We'd have no chance of guardianship! I'm afraid it might confuse matters, make them more complicated!'
He's not wrong. We work as a trio, what Carolyn did was appalling, but at least she brought him to a safe haven! That in itself has to prove that she cared!
'Are you not curious?' I ask him.
'Absolutely, but I don't want to drag a child from a stable home and turn his world upside down just because we are curious! She's already confused three of her kids and if the one on the way is being bought, then they are almost promised a good life! A life away from that crazy whore anyway!
Out of nowhere, we hit turbulence. I grab Zach's free hand and he squeezes it back. The air hostess comes over to us and strongly recommends that Ethan be buckled up in his seat.
Zach complies with her wishes and Ethan wakes up. When he feels the plane shake, he begins to cry and wants Zach to hold him. Instead, I see Zach grab Ethans hand and he tries to distract him by talking to ducky. He's going to make a great dad someday!
Zach giving Ethan all his attention doesn't help matters with me. I begin to feel queasy and my ears hurt. I'm trying my best to pop them but it just isn't happening. The pain builds with each second until, finally, I close both nostrils with my thumb and forefinger and blow hard. It takes a minute but the relief I feel when they pop is outstanding.
I can hear Ethan crying and holding his ears. I show him the trick I just did and it works for him too!
Once the bout of turbulence is over and the fasten seatbelt sign is finally off again, Ethan climbs over Zach and snuggles up to me! I can't imagine any parent giving that up voluntarily. He falls asleep in my arms, ducky by his side.
'So,' Zach starts, 'what's the story with you and Chad?'
'Well I left my charger at home so the battery on my phone is dead! I told him we were in Texas but didn't tell him why! I want everything to be legal with Connie before I go blabbering to anyone about our real home life! Even if it is only to Chad!'
'Well that is very commendable Mare!' Zach nods. 'If it were me, I don't know how I couldn't but blab!'
'What do you think of him? Be honest!'
'I think he's a stand-up guy who likes you for who you really are and doesn't care to take advantage of you!'
'I told him I loved him!'
'And do you?'
'With all my heart! The first time I set eyes on him everything slowed down and it was like only me and him were in the room!'
'Wow!' Zach replied.
'Have you ever been in love?' I ask him.
'If I'm honest, the longest I've gone out with a girl is two weeks. She was only using me to say that she slept with the star of the basketball team!'
'So you've had sex then?'
'Twice!' he confesses. 'Both times were with that girl, who I'm not going to name, and I regret every second!'
'Why?'
'I should have waited for it to be with someone special. But all the guys on the team were doing it and I didn't want to be called a fag because I didn't take it when it was handed to me!'
'Peer pressure!' I nod.
'Has Chad?' Zach asks and I contemplate whether or not to tell him.
'Yes!' I say reluctantly. 'Like with you it was for a dare on the girls part. They were having a competition as to how many guys they could do in the space of so many hours at a party. He didn't even know her name!'
'Really? Chad?'
'Well there was drink involved which didn't help matters!' I sigh. 'He isn't a big drinker! He has the same morals as I do in regard to drink! That's why he works so much, to have an excuse not to go to the parties! And if he does go, he only stays for about an hour and doesn't drink at them!'
'Funny you should say that, because I was wondering why I never saw him at any!' Zach rubs his chin, 'it makes sense now!'
I nod and ask, 'you drink then?'
'Not since mom left! It doesn't feel right buying booze when there are so many bills we have to pay each month!'
I tilt my head to the side and look at Zach with sad eyes. 'She really has taken a lot off of us!'
'But hopefully these deeds will bring in some serious moola and I can be the first in my friends to be able to say that I've made my millions and am retiring!'
I laugh at that. I know that Zach wants nothing more than to play basketball for Duke and get his degree!
'Do you still think you could get into MIT?' he asks.
'Probably…but my dream has changed to Duke where I can see this little guy every day!'
Zach looks at me.
'I could fill out the college application and get accepted, but there is no way I'm moving away from him!' I look down at the little bundle of joy on my lap and smile at the way he holds ducky close to him.
'I don't blame you!' Zach smiles at him too.
The air hostess comes over to us…again, 'I'm afraid were approaching Charlotte Douglas airport and this little one is going to have to be buckled into his seat again!' she says apologetically.
The both of us nod and Zach stands up to transport Ethan into the seat by the window. Naturally he wakes and the pair of us show him the view of North Carolina coming at us as we begin to land. This being only my second time on a plane means that I am just as in awe at the sight as Ethan is!
The pilot slammed us down onto the runway and hit the brakes hard! We are barely moving into our terminal in comparison.
Ethan is holding ducky to his ear, crying. I show him the trick with the nose again and he's as right as rain then after a few goes at trying to pop his ear. It meant that we were the last to get off a fairly busy flight and the cleaning crew were already on board for the next lucky passengers. Zach takes the bags down from the overhead bin and we all wave goodbye to the lovely air hostesses, including ducky!
The airport is like a maze but after we get past security, we just follow the exit signs. The taxi rank is sparse, but we're lucky in the sense that one pulls up just beside us and a couple get out before we climb in.
The relief I feel being home, albeit for just an hour, is comforting.
'Well that was a wild goose chase!' I sigh.
'At least now we know!' Zach nods and hits the answering machine. There are three messages on it:
'Hi Ms Fisher its Miss Megan here….' Zach moves it onto the next message.
'Hi Mary, Chad here. I know your phone is dead but I would appreciate a call to tell me you got home safely!'
'Hi guys, its your new appointed guardian, Connie. Just give me the heads up when your home we can discuss me moving in with you!
The pair of us look at each other and laugh for the guts of five minutes. When the laughter subsides, Zach says, 'well we had better make sure the place is in tip top condition before she arrives!'
Our eyes lock and we laugh uncontrollably again!