Darkness settles - Delarosa, 14th September, 1975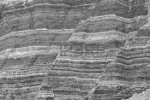 Fri, 02 Dec 2016
Darkness settles
Delarosa - 14th September, 1975
This is what I remember.  When I was a little girl, I went to visit my Grandma out in the countryside.  I went with my mommy and daddy and my sister, Gretchen.  I think Gretchen and me must have been about four, so it was maybe twelve years ago, although I can't be exact on this.
We'd arrived at Grandma's the day before and I was still tired from the journey. It was a hot, September afternoon and all I wanted to do was run out into the garden and skip and cartwheel.    Or check whether the dolls' tea party in Grandma's yard was still going on, or hold hands with Gretchen.  But I couldn't do this as Gretchen was feeling ill and Mommy told me to leave her be.
Everything had seemed different since we'd arrived. Mommy had looked tired and sad. I'd run up to her to put my arms round her waist, but she'd moved away slightly and stiffened.
Mommy, Grandma, Gretchen and I were eating banana sandwiches when the phone rang in the hallway.  I didn't know where Daddy was and I wondered whether it was him calling.  Mommy emptied her mouth and went to answer the phone.  Through the door into the hall, I heard her voice get louder and it sounded strange and shaky too. When I heard her put the phone down on the table with the glass top, I thought it made a bigger, more crashing sound than it usually did.
Then she was back in the kitchen, asking me to finish eating, telling Gretchen and me to go to the toilet as we wouldn't be able to for a while. I was hot and my hair was tumbling, damp and ratty over my face, but Mommy said there was no time to brush it or fix it.  There was no time for anything and so I grabbed my doll from the corner of the table and we were out of the house before I could even ask where we were going.
Grandma hadn't come with us and because Gretchen was ill, Mommy had put her into the old buggy she'd used for both of us when we were even younger.  Next we were walking and I could hardly keep up with Mommy. I'd asked her where we were going and over her shoulder, she threw back that we were going to meet Daddy in town. But I remember this seemed strange because town was quite far away and he'd taken the car.
But in the heat of the afternoon, we kept on walking. And it was hot.  Hot enough for Gretchen to kick off the cover Grandma had draped over her feet.  Hot enough for dark patches to appear under the arms of Mommy's cream dress and for my new shoes to slither on the inside and scrape my feet.
We walked right through the houses grouped together against the farm land.  Past the school, where Grandma said Gretchen and I would have been going if we'd lived there.  Past the church and the graveyard with the sign I couldn't read.  Past the garage on the edge of the houses with its old car out front that looked like the car with the face from the book Mommy read us when we very little.
And then we were away from the houses and along the curve of the road, up past the fields.
The occasional car passed us and I liked each one's here and gone whoosh.  The heat was dense and dusty and I screwed up my eyes against the gold of the sun.  By the little, red house built into the rock of the hill, I passed an old man walking his dog.  I noticed he had kind, crinkly eyes, like Grandma's, but when he said hi to Mommy, she didn't reply.
We were walking on soft, red earth – a scuffy track between the road and field and I could see the corn tucked into the curve of the road as it ran upwards.  I loved the way the rows ran away into yellow, wavy lines in the field's distance.  But when I looked again, what I really noticed was the deep, dark furrows between the wavy lines.  The black between the yellow.
It was so hot that even Mommy was slowing down and then suddenly she stopped.  She was looking into the buggy and adjusting Gretchen's sun hat.  I looked in too and the shade of the buggy's hood felt lovely and cool after all the heat that had been on my face.  Our heads in front of hers must have changed the light and disturbed her as she opened her eyes and began to cry.  A thin, angry wail with a kind of hiccup noise behind it.  Her hands, shaped into tight fists, punched the air. 
What I really wanted was to climb in the pram with Gretchen and snuggle in the shade until we both went to sleep, but I knew I wouldn't be allowed to do that.  So I wandered a little way away from the buggy to where a bramble of blackberries was growing. 
The berries were so shiny and full and I grabbed a handful and stuffed them in my mouth.  They were bursting sweet and crunchy with seeds, but when I looked at my hands they were stained black and red; juice and blood from bramble scratches mingling together.  I wiped my hands on my dress and went back to Mommy.  Gretchen was quieter now, the wail a snuffle only and as I held her hand, she curled her fingers round the stickiness of mine.
Then, we were walking again and at the top of the curve, we could see where the houses at the edge of the town began.  The dark whisper of the wood just before the houses started, made the air around them cooler for a few, thankful minutes and then the dusty track changed to the roads of town.
I remember looking up at Mommy's face and it seemed set in no expression, just looking forwards, and I asked her how far we'd walked.
"It's four miles.  I've told you, it's four miles", she answered, without looking at me.  But I knew she hadn't told me this.
We were walking past houses again and we coming towards a row of shops.  I felt hot and dreamy and my tummy felt kind of sick.  But when I saw Daddy's car, I felt relief and something else.  A new feeling that I can't easily describe.
Daddy was sitting in the car, with the windows down and next to him, in Mommy's seat, was a beautiful lady with long, golden hair.  I noticed Daddy and the beautiful lady were smiling at each other.
I don't remember much after that.  But I remember that long walk in the heat and the silence; with the dark between the rows of corn and the sweet hurt of the blackberries. And that new feeling I grew on that walk round the fields and the curves in the road has not left me since.
I think it was soon after that I started seeing angels.  I did.  I really did.
The angels I saw fell from the sky. Tornado twisting. Cartwheeling, upside down; shimmering and hollow with betrayal. Forced out of heaven, down and down.
They didn't all land at the same time, of course.  It was gradual in the same way I thought their exile must have been.  Over the course of the fall their momentum slowed, so that at the point they touched the ground, their impact was as subtle as the pit-a-pat of raindrops on an unfurling leaf.
Or was it more that I saw what angels saw?  Through their eyes?  I don't know.
I saw a woman in a nightdress sitting on a bed with a man, who was telling her how special she was.  On the table in front of her was a bottle of whisky and she lifted up her hand to brush something from her cheek that looked like feathers.
I saw silent woods and trees that were too old to judge. No wind blew and nothing stirred. There was only absence and its colour was green.  Hanging from one of the trees was a man and the rope between the tree and man looked like snakeskin.  I imagined that if I touched it, it would burn hot with golden fire.
I saw a room with a closed door and drawn curtains.  The woman in the room sat on the bed, unsure whether the room was a prison or haven.  But at least here, she could be herself, without mask.  Outside the trees would be blossoming and the world carried on, but the woman was still surprised when a hand reached for the curtains and let in the sun.
I saw a man in a dirty kitchen, looking up at the ceiling where the cries of a little girl were breaking through the cracks.  He wished she'd go to sleep.  He wished he could go to sleep.  He had nothing to give her. The man leant forward on the draining board and shut his eyes. When he opened them, something had appeared by the sink.  It was a pomegranate, dark red purple.  He had no explanation for why it was there.  The man took a knife out of a drawer and cut the pomegranate in half.  It bled on to the metal of the draining board.  And then he tore at it, gnawing at the seeds, the tiny jewels of its flesh exploding into his mouth.  Juice trickled down his chin and matted the hairs on his neck.  Upstairs the little girl was whimpering.  "I'm cold, daddy, come and get me."  The man ate the second half of the pomegranate before he went upstairs.
I saw an old woman in a rocking chair on a stoop. I knew what the old woman was thinking – that grief was loyal.  More true than her old friends who told her time would heal.  The ones who didn't notice she was sinking fast into a black sea.  That she was drowning.  When she'd seen him for the last time, she'd wanted to touch him so he knew he wasn't alone.  But I also knew she'd thought about that a lot since and she'd changed her mind.  He was alone.  Everyone is.  A shadow moved by the piano and she wondered what could have caused it.  She heard a flutter, as though of wings.  "Give me a kiss", she said, "give me a kiss."
I saw a baby turning over in his cot.  His mattress was soaking and his thin cover had fallen through the slats on to the floor.  He was starving and the rusk his mother left him a day ago had long gone.  He'd licked the part of the mattress where the crumbs were and the spit from his tongue mixed with his urine. His filthy nappy made his skin red raw and he'd scratched the top of his legs so hard tiny shavings of his skin had caught under his fingernails.  When the handsome man bent over the cot and cooed at him, the baby opened his eyes wide.  The man held out his arms as if to pick the baby up and the baby gurgled with unexpected pleasure.
In the dark, there are glittering, glittering voices.  They are wakeful and insolent.  I guess that even banished angels understand what the world is made up of.  Its hope and fear and beauty. 
But I wonder what I'm actually hearing.  I don't really believe angels exist.  I don't really believe in God, but I'm scared He'll hear this so I'll say it quietly.  I wonder if I'll be a mother one day.  Whether Gretchen will?  As darkness settles, I'm tired and want to go to sleep.
*