The freedom train - Delarosa, 17th February, 1978 - part 1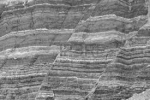 Wed, 05 Oct 2016
The freedom train
Delarosa – 17th February, 1978
It had been shitty for everyone, particularly when I started to show. My dad had said nothing – most likely because he rarely looked at me - but my mom had plenty to say.
"You little whore.  You think this makes you a woman?  You think being a mother will be easy?  We're not going to support you through this, and the pittance you make at the diner sure as hell won't.  What about your college place? What will people think?  I told you this would happen.  You visit bars, you take drugs – things only go one way."
I'd let her words wash over me because, I suppose I thought she was half right.  But she was definitely wrong about one thing – now the little fish as I imagine him, is beginning to swim through my stomach, I've never felt more of a woman.
Between the lost LSD afternoons and the hazy, weed evenings, the days at the diner and the nights at any number of bars, I'd spoken to many people I knew about the Peoples Temple.  It was a talked about thing, a cool thing.  These were people who patently cared, who didn't believe in segregation for rich and poor, black and white.  To them, everyone was equal in the eyes of God; everything was to be shared.
I'd known about the possibility of moving out here for a good few months. And so when others I vaguely knew from here and there left, I left with them.  Cross-country on long, long train journeys, out through California and here to Guyana.  To the Garden of Eden.  I guess when no-one really wants you, you find your family where you can. And there wasn't a whole lot I had to give up back home.  Not really.
I had to have my passport of course, and a medical check.  In California, in the soon to be decommissioned church we went to first, they gave me a list of clothes and I was only allowed three pieces of gum on the plane out to Port Kaituma.  Before I left home, I kind of thought of it as an upcoming vacation – one whose prospect just about got me through Christmas with my parents.
Here in Jonestown, everything is hope.  Everything is community and order, and beyond that, it's so goddamned beautiful.  I keep thinking of the first people who came over from the Temple – following the native people into the jungle, carving this place - our home - out of the secret, green darkness of the trees.
I've been welcomed by all, I have my own room – an apartment they say to call it, though that seems a little grand for the space it is.  I've started work too in one of the four senior citizens' blocks, helping out the people there with their washing and feeding.  I'm so grateful for this, their acceptance of my condition, when I see the long days people work here, powering through the sheer physical grind on the buildings or in the gardens.  This is the people's agricultural project after all in the Promised Land.  And though I'm told the earth is poor, there's plenty of rain and sun, and the crops will surely grow as fecund as I will.
I'm beginning to make friends too. People here who are like me - lost and now found.  People like Sissy.  A few weeks ago, I cut my foot on a splinter of wood from my room's floor and went outside to see if I could get a Band Aid from somewhere.  Sissy was sitting under a tree in the yard, washing white shirts in a red bowl.  I noticed the crazy nap of her hair and the coffee softness of her skin.  She looked up at me and smiled, then beckoned me over.  She told me she was Sissy from San Francisco and we both laughed when she said she knew this sounded like the name of some unimaginative porn star. 
When she noticed the blood trickling into the dirt from the side of my sandal, she put the shirts over one of the tree branches and put the red bowl on the ground.  She suggested I sat down and then kneeling and unbuckling my shoe, she guided my foot into the water.  I didn't care about the grey, soapy suds, the water felt so cool and soothing. And as she splashed the water over the cut and padded it dry with a shirt she'd not yet washed, we talked about Jonestown.  I had so much I wanted to ask, and Sissy was willing and equipped to answer.
"We'll never run out of food", she'd said.  "We have coffee, tea.  Salads, rice, sweet potatoes, every kind of fruit you can imagine – oranges, grapefruit, pineapples, mangoes. We have peanut butter. Fish pork, meat, chicken.  We cook some and smoke some.  All natural, not artificial.  Comes just as nature made it."
Are there rules I need to know about I'd asked her.
"Obviously there has to be rules. If they're broken, it's a community problem and handled in the town forum.  Everybody has a vote, we deny rule-breakers privileges for a few days, that's all."
I'd said to her that I felt I'd found a family I could belong to at last, but her response confused me a little.
"Do not use the word family because of the Mooney family and the Manson family.  It has a poor connotation with the American people.  I came here because I wanted to. I didn't like the racism back in the States.  I don't have anything against the United States and my family soon will be coming here. Besides, I'm not really lonely without them, I just love it here too much.
My money is my own –but you don't have to pay here.  I can travel where I want to.  I go into Georgetown occasionally and other towns on the coast."
I remember being surprised about her mention of money and what she was allowed to do because I'd not asked her about these things.  She continued, unprompted by me in any case.
"The air is so beautiful here.  The trade winds blow all the time and cool our days and nights. We have no earthquakes, cyclones, or tidal waves.  There are no snakes round here.  I've never seen snakes, tigers or even mosquitos.
Our health is very good. We have a clinic and a hospital. My blood pressure has gone down and my weight is normalising."
I'd said Jonestown was my saviour, Guyana, my Promised Land and she'd frowned.
"No, Guyana isn't the Promised Land.  Not freedom land.  We didn't catch the freedom train.  I made up my own mind to join this group.  I'd heard about it from people who came here and then returned to the US."
"Well, it's worth keeping safe", I'd said.  "It's so precious."
"No", she'd replied.  "We don't need security.  Not against our own people.  We don't need fences or guns.  Why would we need security?"  Looking back now from the distance of these few weeks, what she'd said was strange– an answer to a question I'd not even asked.
I'd stood up then and thanked her for helping out with my foot and she'd continued speaking.
"We're so happy here.  We never think of suicide.  That would be selfish.  A terrible thing to do.  There are no complaints because everyone is too happy.  We don't even work all the time."
I'd smiled and walked away back to my room, thinking how tired she looked.  I was grateful for her kindness and glad to have met her; but in the relative cool of my room, I'd wondered whether too much time out in the noon sunshine had gone to her head.
And there are rumours and things I just don't get and haven't seen for myself yet.  Whispers of the coming of the capitalist pigs and the tests of loyalty called White Nights, when we have to line up and drink red liquid that may or may not contain poison.  We just follow and drink and then we know.  Because if there's one thing Jim won't tolerate, it's betrayal.  This I hear everywhere in Jonestown.
I've seen him a few times now round the compound, but I don't think he's noticed me yet,  Maybe my condition acts like a cloak of invisibility, because another thing I've heard is he likes young girls, and I'm that for sure.  When Jim's there, you notice him.  Hair as black as a stormy sky, dark glasses that hide his eyes.  "The man's got power y'all", some old guy said to me at the town forum last week, and this power, this charisma, reaches out to everyone.
I hear of cures he administers and beatings he gives, and I don't know if he's the best or worst of things, God or the devil.  Sissy says he's told her on many occasions, "I'll be your god, your father.  Whatever you see me as, that's what I am."  The kids round the compound even call him Dad and I wonder if he'll be a father to my little fish.
And his voice is everywhere, all day and all night.  In our rooms, outside in the fields, in the Pavilion, in the bathrooms.  Speakers in all places, broadcasting him live, or recorded.  Always Jim's voice, only Jim's voice. 
"We have several enemies.
It is absolutely essential you follow the rules.
I never wanted to give the enemy, capitalism, racist pigs, white bullying cops – I never wanted to give the satisfaction of killing myself - but if you don't have the checks I do, put your name in and we will help you by some mood elevation medication.
You're not thinking, you're not caring, you're feeling too sorry for yourself.  If we help the Soviets, if we help socialism, we can change all that.  The Soviets are on the brink of a special kind of defence weapon system to defeat capitalism.
People are not appreciative enough, they have so many things going for them.  I want to see you speaking, because if you come up for not speaking or not showing a friendly smile, you will be given a warning.  And you know two warnings means discipline. Show love to the children, it will help them, like flowers, grow. Even plants respond to love.
To those that are worried about my health, I will long outlive you. It's quite obvious that I have gone through the Valley of the Shadow and returned."
I think his words are crazy, wise and true.  I think I don't know what to think about them.
I wish I could see proof of his power for myself.  A miracle or something.  Some old-time religion.  Maybe a baptism, though I hear he's stopped those since he's come to Guyana.  I went to one once back in Maine and watching it was like sex and what I think birth will be like in one rush of cold, steely water.  The near drowned face of my cousin, infant-cradled in the preacher's arms, beatific and still.  Then the gasp of air, like a baby free at last of the amniotic fluid.  Closer to God in an instant.
http://www.abctales.com/story/noo/freedom-train-delarosa-17th-february-1...
(Some of the conversations are adaptations of real Temple members' words, housed on the Jonestown San Diego University educational site.)