Captian's Lyft Log - 190323.24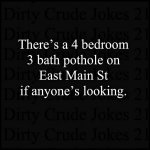 Mon, 25 Mar 2019
No tip Saturday! Booo.. Nice rides too. Pick a guy up at C-Wood PATCO, he sticks his head in the door and says, "Hey! That's George Winston" Now I'll give bonus points to anyone who knows off the top of their heads what that comment meant or who George Winston is. He did! Had a lovely conversation, dropped him at the door, no tip. Pick up a dude with his golf clubs!!! Now you know this is going to go well... We've got lots to talk about. Where, when, where else, how much?? Stop at Dick's so he can stock up on balls then off to drop at his brothers place. I've got some tunes on, he mentions he likes Jazz and what kind of Jazz he likes and with a few flicks of my thumb I've got Joao Gilberto - Corcovado going on and he's back there Shazamin' away! No tip...
Pick up in H going to PHL terminal A, I've got my meditation list queued up. I ask if he wants something more contemporary? "Oh you meditate?" Well, not as often as I should, but yeah. We talk Dalai Lama and stuff with Tibetan peace chants in the background. No tip! Pick up a couple from the Flyers game. Savvy kids, post game traffic, they walked out to me on Broad and alertly hopped in at the light. Love me some on-point passengers! They check out my Playlist Menu in the seat back and ask for the Dessert selection. Pretty soon they be back seat cuddling (PG cuddles, at least what I could see in the rearview..) as we get them safe to Brewerytown with Gentle on my Mind and Cherish is the word that more than describes Eye-eye-eye-eyebssss, all the feelingings that I have in si-i-i-i- dddd... No tip!
Everybody tipped Sunday... Go figure..!!