Random Thoughts Compilation & Lyft Journal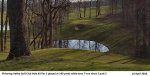 Sun, 15 Apr 2018
People got no sense today!
Had a good couple of hours Saturday picking up the mail from plus thirty seconds on app a two and a half hour jaunt from HT to Walnut with a ten spot cashy from a cutie then a one hit line with a chill Fins fan then a couple of smokers for a mercifully short drop had a cute couple going to the Troc for some casual death metal got to break out my head banger playlist which I rarely use on platform wised them to a buddies band Surrender Dorothy insert blatant plug here it said nice tip too rock on you kids stacked a ping to bring home some Chinese food apologized to the young lady for leaving the death metal on and switched to more family friendly oldies for this leg of my cosmic journey though time and space or at least South Philly Philly another friendly tipper a threefer night another stacker for a three seater south to southier pregnant lady very and hubby looked like he could handle himself in a bar fight if you know what I mean and younger companion thought about calling it a night thought about hanging it up and head home thought about it too long the gentleman was happy and lady was discreet as the driver got them home with nothing on my seat hey Lenny Bruce I'm not…
An experiment in the run on sentence if you will. Kind of Lyft driver meets the Twilight Zone. It was 79 degrees when I went out and I did notice a great number of people wandering around in shorts and tee shirts. Two and half hours later it was 60 with a freshening wind and shivering masses were looking for warm rides home. Didn't your mother ever tell you to bring a jacket? You should have listened to her! Without a smart phone and an app, would you even know how to survive the night?  I can see you when the zombies come googling how to start a fire.
There is no ball, there is only the swing, unless there is water, then there is the swing and then there is no ball. Find out in the morning!!
Stop trying to bring peace to the world by blowing other people up...
Made a short forray this afternoon/evening, prevning I guess. 7 rides in 2.4 hours, almost 3 an hour. Not sure if it's a record but pretty good on its own merit. Got hit less than a minute on for a Philly ride and added in a birthday boy with very cute gf, a lovely 3 pick line from center city to north of Temple, did a triple axel on 7th, 8th, 9th and Market to corral to whole bunch! Finished with a bride to be and sister on the way to see Pink. Pretty sure she spells it different but you know who I mean, cute, short hair-cut, looks like she works out... Tried out a new door opener! Happy Friday the 13th! You know what they say, it's better than Monday the anything!
How do you view the passenger? Are they a resource to be mined? A kind of Anthracite animal that needs to dug up from the street corners of pan-urbia. Is it a box to be delivered? Lacking only the bar code sticker and beeping wand before you toss it on the porch with a thump and a rattle! Are they a threat, a challenge, the opposition, them, they, but not us or you? Do you relate, sense the aura and connect instantly with the mood? Can you look her in the eye and make seven fairly accurate assumptions about social, relationship, orientation, and occupational status? Do you try to withhold judgement? Or just try not to let your face betray you as he tells his buddy on the phone the disturbing details of last night's dalliance? A little too loudly…
I see a puzzle, a kind of a back seat Sudoku. What level difficulty? How many numbers are they giving me to start? What strategies to use? Rows first then columns, or square by square? The easy ones are tiresome, a little boring. I'm good enough for expert but they take too long to solve. Medium to hard keep it interesting and fun! Do you analyze the situation and react, or just try to keep your game face on? Do you draw on the past? Have you ever served someone waffles, or told them their order isn't in yet, they need a new alternator, the cat didn't make it? Have you ever spilled somebodies drink? Do you feel their pain or just pity their ignorance? Do you dig into your front seat bunker? Sandbags neatly stacked around you, peering out from a tiny slit ready to repel an invasion! Are you open, vulnerable even? Does that last comment or rating still gnaw at your confidence? Do you ride tall in the saddle? Master of your domain, fearing no man and few gods! Do you squint, steely-eyed driving into the sunset, rounding up the doggies, wad of chaw tucked into your cheek? P-taww… Yup, got me twenty last night, reckon I'll git bout twenty more tah-night! P-taww!!