Take Off That Gloomy Mask of Tragedy!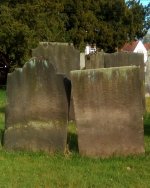 Sat, 11 Jul 2020
Josiah Oakshott was entirely focused on the infusion of his Earl Grey tea leaves in the delicate china pot he reserved for the purpose, when Archibald Thurble, his employee and constant source of worry and irritation, shambled into the kitchenette of Oakshott and Underwood. 
Archibald leaned against the worktop, apparently totally unaware of anyone else being present, before yawning extensively whilst rubbing his half-closed eyes.
"Are we keeping you up, Archibald?"  Josiah enquired, sarcastically.
Archibald jumped a foot in the air and swung around to stare at his employer.
"You made me jump, Mr. Oakshott!" He yelped in a hurt tone.
"I apologise for restoring you to consciousness in such a peremptory fashion, Archibald" Josiah continued in his sarcastic manner, "however, I had hoped that you might report for work in a state of wakefulness and fully prepared to give your all to your duties!"
"Oh, I am Mr. O." Archibald nodded, "it's just, well, to be honest, it's wearing me out and no mistake"
"What is, Archibald?"
"All this 'staying alert' lark!  I've been doing it for weeks now and I'm not sure it's helping."
"I take it that you are referring to the current government guidance to 'Stay alert - Control the virus – Save lives'?"
"Yeah, that's the one.  Only, I've been 'staying alert' for ages and ages now and, to be honest, I don't know what I'm supposed to be alert for?"  Archibald's countenance took on a seriously worried look.
"I believe that the intention is for people to be cognisant of the risks inherent in the current situation" Josiah explained.
Archibald frowned and appeared to be reciting the sentence soundlessly.  Eventually he replied,
"Come again?"
Josiah sighed, deeply, and thought hard about a form of words that might convey his meaning.
"I mean, Archibald, I believe the government wishes people to be aware that many of our, previously everyday activities, now involve a degree of risk and will continue to do so for as long as we have no effective therapy to overcome the effects of the virus"  On the whole he was quite pleased with that explanation.
"Oh, right!"  Archibald considered this for some time, then "does that mean I don't have to sleep to Attention anymore?"
"I beg your pardon?"
"Well, you can be alert when you're up and about, I can see that, but staying alert when you're asleep is pretty tricky!  I've been trying to sleep to Attention but it's difficult to keep it up" He complained, miserably.
"In which case, Archibald, whilst I commend your valiant efforts to comply with governmental advice, I can quite understand your apparent lethargy.  I do not, in all honesty, think the government expects you to 'stay alert' twenty-four hours per day"
"Don't you reckon?"  Archibald looked hopeful.
"I am assured of that fact, Archibald" Josiah smiled kindly at his employee.
"To be honest, I'm not right sure what I'm supposed to be 'alert' for the rest of the time, an' all" Archibald clattered in the cupboard to retrieve a rather stained and chipped mug which bore the dubious legend 'Werld's Best Grandson'.  Seeing Josiah arch his eyebrows, he explained, "me Nan got it cheap off a bloke down the pub"
"I see" Josiah sighed, "with regard to your query, as I said before, it relates to an awareness of risk"
"Yeah, but…" Archibald chucked a teabag into the mug and followed it with five large teaspoons of sugar, "you can't see the virus, can you?"
"No, indeed Archibald, you cannot" Josiah confirmed.
"And it's not just people what are coughing and sneezing and such that you've got to avoid, is it?"
"Indeed not, Archibald.  My understanding is that up to 80% of those infected with the virus are asymptomatic"
"They're what?"
"They display no symptoms, either to others or, indeed, to themselves" Josiah said, patiently.
"Right!  So, they don't feel poorly and no-one else knows they're poorly"
"That is correct"
"So, what's the point of staying alert if you don't know who to stay away from?"  Archibald looked perplexed.
"I think you have a valid point there, Archibald" Josiah chuckled, "I suppose the aim is that we should be aware of this situation and take sufficient precautions, both in our actions and how we protect ourselves and others, to minimise the risk of contracting the virus"
"Precautions?"
"Yes, Archibald.  Such as observing the social distancing rules and wearing face masks when on public transport and, possibly, in shops and so forth"
"Oh yeah.  Me Mam…"
Josiah winced, visibly.
"…she wanted to go and get some of them face masks from down the shops but me Nan said it was a waste of money and she'd make some for us from stuff she'd got lying around"
"Very ecologically sound" Josiah nodded.
"Yeah, right, any road, she made us some but then yesterday was Pension Day, so she went down the Post Office wearing hers, she goes in with her umbrella under her arm, 'cause it had been raining while she was queuing outside, and it all kicks off!"
"I don't quite understand, what do you mean by 'it all kicks off'?" Josiah queried.
"Alarms going off, people screaming and shouting, then the Police burst in with dogs and stuff and tasered me Nan!"
"How distressing!  Was she injured?"
"Well, she bit one of the Police Dogs, so she's got to have a rabies injection.  The dog's got to have one an' all, apparently."  Archibald explained.
"No, I meant as a consequence of being tasered"
"Oh no, that turned out alright 'cause they'd forgotten to charge it up.  Still, it frightened the life out of her!"
"I'm not at all surprised" Josiah agreed.
"All came out of the blue!  No warning, no reason" Archibald shook his head, sadly.
"Do you happen to have one of your grandmother's home-made face masks with you?"
"Oh yeah, I've got one in me jacket pocket" Archibald rummaged in his pocket and extracted the article.
"Would you mind donning it for me, Archibald?  Only I think I might have a theory as to why your grandmother encountered such problems as she did"
"You mean, put it on?"
Josiah nodded.
"Oh, alright" He put the mask on, with some difficulty, "It's a bit difficult to breathe and it's not right comfortable but you don't half get a load of empty seats around you on the bus" He said, in a muffled tone.
"Archibald, it would appear that you are wearing one half of a pair of ladies tights over your head" Josiah observed.
"Yeah, me Nan said she could only make two for now and I was to have one, 'cause I had to go out to work like, and her and me Mam would share the other"
"I see.  I trust that your mother has not worn her mask, as yet?"
"No, she can't 'cause the Police are holding it in evidence or summat.  She's down the Station now trying to get them to let me Nan out on the grounds that she's barmy and drunk most of the time so she's not 'acting in sound mind'" Archibald quoted.
"I wish her every success" Josiah tried to suppress a titter, to little effect.  "Will you promise me one thing, Archibald?"
"What's that, Mr. O.?"
"Will you promise not to wear that mask either here, at your place of work, or, heaven forbid, when attending a funeral?"
"Well, if you say so, Mr. O.  Only on your head be it if I come down with summat!"  He pronounced, full of righteous indignation.
"Trust me, Archibald.  If you wear that mask the only thing you'll come down with is ten years without parole.  Back to work, I think, Archibald"
"Right ho, Mr. O.!"
You can find a whole heap of stories about Josiah and Archibald in the new collection: