Zak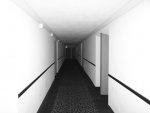 Sun, 18 Dec 2016
When I was very unwell earlier this year and in a clinic, I made a friend named Zak. Heartbreakingly, Zak found the world too much to live with on the outside. Here is a poem for him. 
Forget the presents, the greed and all the bullshit of this time of the year, and hold on to those who might be in intolerable pain instead. X.
Zak
On those early mornings
we would meet the others gaze.
The Cornflake Kid.
The Marmalade Marvel.
I would tell you that you'd
make it through.
You always said the same to me.
We hugged when we confessed.
We had but a little time
to laugh and dance.
To show our best
behind closed doors.
It was when they were
flung wide open again.
That's when terror rushed in
to pull you under.
When your gaze dropped.