Amazing development!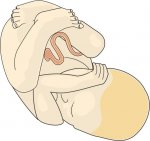 Sun, 02 Jul 2023
[Continuing the hymn-for-Sundays series]
Incredible development
of baby in the womb,
such growth and transformation fast
for independence soon.
Amazingly the organs grow
connecting, feeling pain:
a useful life may this child live
with many kind deeds done.
How awesome holding this new life,
to feel and see it form,
though pregnancy may well be hard –
with work for years to come.
Development that was designed,
for chance could never bring
such pathways, and we pray God's care
throughout, in everything.
For  you created my inmost being; you knit me together in my mother's womb. I praise you becaue I am fearfully and wonderfully made. Psalm 139:13,14