From the heart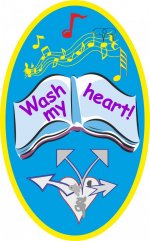 Sun, 30 Jul 2017
1 likes
[Continuing the hymn-for-Sundays series]
Life flows from the heart,
guiding lips and eyes –
what to say, be doing,
what is good and wise.
Jesus, wash my heart,
guard it well each day,
let it cleanse my lips, Lord,
keep me in your way.
I would here abide,
know your Spirit's voice,
always at your side now,
in your peace, rejoice.
Tune: 55 55 but can be sung to ''Quietude' 65 65 by Harold Green , Tune of 'Speak, Lord, in the stillness'
'Above all else, guard your heart, for it is the wellspring of life.' Proverbs 4:25