Ignoring laws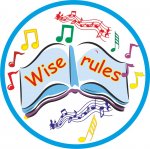 Sun, 25 Sep 2022
[Continuing the hymn-for-Sundays series]
Some think it is kind
God's laws to ignore,
but later they find
the suffering's more.
Like calling 'light', 'dark'
and therefore 'dark', 'light'
they strongly attack
what's good and what's right.
God made us and knows
what's harmful, what's good;
and safety, peace grows
when we do what we should.
We can't always tell
the reason for rules
– youth often rebel,
then say, 'We were fools!'
[IP: opposites]
'Woe to those who call evil good and good evil, who put darkness for light and light for darkness, who put bitter for sweet and sweet for bitter.  Woe to those who are wise in their own eyes and clever in their own sight.' Isaiah 5:20,21