Search for the King: to worship, scorn, or kill?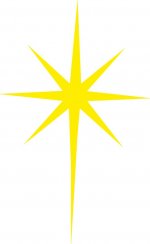 Sun, 24 Sep 2023
[Continuing the hymn-for-Sundays series]
The Wise Men searched and travelled far
because they saw the wonder Star:
wanted to find the newborn King
whose coming must great good news bring!
So joyful when they saw once more
the star – now led them to the door,
the house wherein the child was found
and then they fell upon the ground.
For this child, though now young was He
whom they must lift up, worship – see
they then gave gifts, and thus provision
which met the needs of flight: protection.
*********************
But Herod's search was not to bring
praise, No! he feared another king,
and thought to thwart, confound God's will
– the child when found, destroy and kill.
*********************
And some today, search, find, adore,
in love their lives He'll save, restore.
But others want false freedom more –
search ways Him to deny, ignore.
But He is Sovereign, and one day
we all will see His rule's display.
He'll know who His dominion own,
and those He sadly must disown.