Spoilt (IP)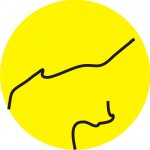 Wed, 10 Jun 2015
Drink
poisoned by drop
spreading throughout to taint,
abrupt stop
to its benefits:
corruption.             
Computer's
code infected,
character, stroke
replaced – a spoke
in the programme's course –    
interruption
to halt it or worse,
a triggered reverse
or change:
corruption.    
Death:
life's exquisite chemistry's
disruption,
destruction, decomposition
and decay, corruption.
Conscience
corroded, confused,
tricked, deceived –
selfish plans of greed conceived,
erupt:
corruption.
 
[IP:"Corruption"]