Warnings are kind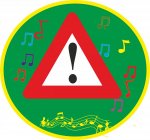 Sun, 13 Jun 2021
[Continuing the hymn-for-Sundays series]
Lot's sons-in-law laughed – what a joke!
– the Lord bringing judgement?! – they woke
too late to the sulphurous smoke.
Lot's wife heard and heeded – but turned,
for things left behind she still yearned,
belief in God's warning she spurned.
What profit to laugh and despise
that judgement for pride, greed and lies
will come soon from One good and wise?
The warning is offer to leave
the ways of rebellion that grieve –
to Jesus' love, ways to cleave.
(with reference to the offer to us all, but partly to the crisis of Genesis chapter 19)