Some Changes are Irreversible
Image: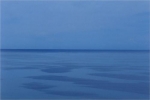 Sat, 04 Nov 2017
SOME CHANGES ARE IRREVERISIBLE
​1
''Red. I repeat, red.''
There was a minute's pause, then, a voice blared back on the transmitter,
''Red is confirmed. The Channel Tunnel has been demolished.''
''There was a train, Prime Minister.''
''I know, Colonel.''
Prime Minister Gryfen Reeve stared out into space. Kirkwall's town hall on Orkney's main island was converted into a communications centre, and for the first time in weeks, Press Secretary Tony McLean felt right back at home.
''Did we manage to stop the ferries?'' he asked,
''Yes sir,'' replied Colonel Frazier, '' The navy sank the ones outward bound for Poole and Southampton. They had to torpedo the Hull to Rotterdam one. Ireland has closed her ports and refused the Liverpool and Fishguard ferries. They were sunk near the Isle of Man.''
The distorted sound of gunfire crackled through the radio transmitters in the room.
The first indication that anything was amiss was the birds. Millions of them fell from the skies, lining the road ways, urban spaces and green fields. The clocks were set to zero on the day all the birds died. Today was being called Zero plus fifty. At first thought a mutant strain of (A) H1N1 avian flu; the birds examined had been found to be for all intents and purposes, healthy. They had all just simply died. Every nest was empty, the shells were cracked and open. Before the blackout, the radio stations were jammed with concerned daytime callers about the streets filled with dead crows, rooks, magpies and ravens. The late-night talk radio shows were filled with the opinions of the insomniacs, taxi-drivers and general nut jobs who phoned in about being 'prepared for the end.'
They should have paid closer attention the word 'prepared', thought Reeve. The penny dropped too late that it was all the carrion feeders that had died first.
''Fighter command has confirmed the last incoming aircraft is down. The skies are clear.'' his Minister of Defence, Michael Castellan, a rake thin man, rasped. Normally dapper, Castellan's clothes were stained and frayed, hanging about him. He resembled a badly made scarecrow.
''From John O'Groats to the south coast, every commercial flight has been shot down. We've cleansed Heathrow, Manchester, Liverpool and Glasgow airports with Tomahawks and drones. The navy was shelling the cities of the North East. But contact had been lost with East Midlands and Birmingham airports.''
            ''pass on my sincere thanks to fighter command.'' said Reeve.
.Panic started once the sparrows, finches and robins died en masse.
The Ministry of Agriculture, fisheries and food had then come under the aegis of COBRA and the Secretary of Defence. And the Minister of Transport was instructed to liaise with the MOD; albeit, discreetly.
''How do we spin this?'' asked Reeve. His Saville Row suit was creased and torn at the shoulder; the result of his departure from Downing Street and escape to the Orkney islands by Chinook helicopter.
''Could we show instances in the past of mass sudden-death syndrome? Mass beachings of dolphins and porpoises?'' said McLean.
Known as 'The Tory Rottweiler', Tony McLean was an acerbic Gorbals boy who hid his accent behind a continual stream of cutting bile, ''perhaps show how flu strains are capable of jumping from species to species?''
''Or rabies?'' suggested Frazier, ''there have been unconfirmed outbreaks in central Europe lately.''
            Reeve peered over his world famous tortoise shell frames at McLean,
            ''Do we have any access to outside communications and media Tony?''
            ''We own the fucking papers, Gryfen, the fourth estate does what we tell it to do. We'll just start them up again once we regain control. I like the sound of rabies.''
            There were no news bulletins and papers now. Only cranks on battered CB radios and the military communicating between their far-flung commands. The fax machine still worked, the only means of remaining in touch with the mainland. Occasionally it would spring to life, belching out paper from dial-ups along ancient telephone lines and making everyone jump.
            Reeve took a deep breath, allowing his fingers trail through his diaries. There was a line of her handwriting, his private secretary, Emma. Had she escaped in time?
            ''Okay, we'll call it a foot and mouth crisis for now. We'll impose a twenty four hour time frame for diagnosis to slaughter and a forty eight hour timeframe on contaminated farms, it will allow the military free reign in the country.''
The creased features of Frazier nodded.
''with whatever we have left, Prime Minister.''
The sounds of a helicopter made its way through the granite building's cold walls.
''That's the last flight.'' Said Castellan, staring up into the eaves. The sound of foxhound armoured carriers pulling up outside were followed by the arrival Secretary of State for Defence, Miles Melnhof, flanked by two members of the 3rd Parachute Regiment. All three looked like they had crawled through ditches to get here.
''Glad you could make it, Miles. Bad out there?''
''You have no fucking idea, Gryfen. Here, I saved this''
From the folds of his heavy coat, he produced a bottle of twelve year old Chivas regal. Mugs, plastic and paper cups were drained and shots were poured.
''A toast gentlemen; some changes are irreversible.''
Reeve reflected on those words uttered nearly a year ago by Papa 'Bijou' Guillaume; mystic and leader of his little cult 'The prepared'. Reeve sipped the dregs of whiskey and savoured the warmth on his throat. A good whiskey, his father had one said, should be felt at the nose too.
After all the birds died, cats, dogs and livestock started dying out. In fact, anything that would make short work of the dead, thought Reeve.
Time had no value in the room. Reeve looked at his watch, the date said 25, what month it was he had no idea. His smartphone lay dead on the table; every appointment, prompt, reminder and email trapped inside it. Reeve toyed with the leather bound bible beside him. It had been a gift from a Belfast evangelist, the tome, nearly two hundred years old had the quill scratchings and ballpoint notes of a dozen or so owners within its margins.
In this tome was the counter-attack, the solution to the crisis. An atheist, Reeve clutched it as he spoke,
''We are running out of time, gentlemen. What are we dealing with, Colonel?''
''The boffins call them re-animated, sir. We call them a bloody inconvenience.''
Mehlnof spoke,
''Before we blew the tunnel, I spoke briefly to Minister Diderot, they had captured this Papa 'Bijou' Guillaume. He was being held aboard the warship Vérité. Her last transmission was forty eight hours ago.''
Melnhof looked agitated. He hadn't shaved in days. ''They can't find him. Disappeared out of the brig under armed guard.''
''Jesus. Guillaume got out.'' whispered McLean.
Reeve cleared his throat several times before he said,
''Impose foot and mouth smokescreen and, Tony, the media must tow the line. Colonel, the army are to secure Devon and the Southern Counties and the no-fly zone is to be enforced.''
II
Reeve buried his hands into the pockets of his great coat. He walked to St Magnus Cathedral, with his bible under his arm. The Foreign Secretary, Augustus St. Charles, was sitting in a pew praying,
''A bit late for you, Gus?'' said Reeve. He sat heavily with exhaustion. ''It's good to see you, old friend.''
St. Charles looked older than his sixty-two years. His smooth Etonian demeanour replaced by twitching unease.
''We have the remnants of the fleet here. Most of it is stationed off the North island and Scapa flow. The Americans never made it. A long range Nimrod spotted the JFK adrift off the coast of Iceland.''
''Christ, no.''
St. Charles eased himself off his knees and handed Reeve a folder.
''Seems Papa 'Bijou' Guillaume was more than a former mercenary.''
The folder contained photographs, ''These are the graves of three aid workers. Seems they were going to report him to his command in Algiers for an atrocity he and his men had perpetrated.''
Reeve stared at the photographs, ''What are those white markings all over the mounds?''
''Salt. They are ancient runes and symbols apparently.''
Reeve tried to comprehend what he was looking at.
''So?''
St. Charles ran his fingers through his thinning hair; he made no attempt to pat the wayward strands down.
''Vodou, spelled V-O-D-O-U. Seems Papa 'Bijou' dabbled in it. Apparently he was stationed in Haiti in the 1970's and began performing Hounfort, a Vodou services.
He had threatened to start a 'spell' to raise the dead to punish the French authorities for banning his cult and deporting several of his associates.
Reeve exhaled slowly.
''We have no idea which deity he had summoned; there are literally dozens he could've chosen from. Notice anything else, Gryfen?''
''No, Gus.''
''There are no birds singing, no seagulls, not a bloody puffin around here.''
In the distance, the sounds of shouts filled the air and the initial pops and cracks of automatic gunfire.
St. Charles leaned in close and whispered,
''We had best get to the site. There's a foxhound that's going to take us to the Ring of Brodgar nearby.''
Gryfen Reeve opened his bible, the words of a millennia bound in two hundred year old cracked and stained leather.
''Who is going to perform the rite?''
St. Charles rose from the pew, and nodded toward the altar,
''Brother Cornelius. He's been living on one of the outer islands, since the year dot. Claims to have met old Nick himself.''
''That's probably why they put him out there.'' Murmured Reeve.                         
END ©2017