Stepmother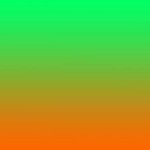 Thu, 10 Sep 2015
"...because it's not like I want to displace her..." somehow she managed to spit the word, to launch it at me like a weapon, the centre of her whole speech: "I know that she will always be your mother. Nothing can change that."
Too right it can't. And I didn't want to be there, I didn't want to listen to this slick, angular woman. I didn't want her rolled into the same sentence, the same world – my world – as the pale, wispy, angel-hearted woman I'd expected to be there forever. I wanted this one to go away. I sat on that lumpy plastic stool, hands gripping beneath the seat, gathering up all the little things to hate about her, stockpiling my resentments, determined to never forget.
"I just want us to have a chance to get to know each other..." still spitting her key words, her careful selections. Her face was very perfect, make-up so neatly applied, hair crisply cut at the level of her chin, all the ends even, all dyed an unimpeachable black. Lips painted stunning red.
Dad: standing behind her, keeping to the background, just nodding his support.
Me: shouting in my head: I don't want her! I don't want her! I don't want her! All I wanted was the mother of my memories – the gentle lullabies and warm, frail hugs. I wanted to call her back from the grave. Instead: displacement: this woman instead.
Dad had told me: "All I want is for you to give her a chance."
But I wouldn't and I couldn't. I schooled myself to see a witch, to see a tyrant who was wrong in all imaginable ways, an ice queen. And I hardened myself – I promised myself I would. No love would find its way through the wall I'd make of me, no acceptance, no smiles.
And so I nodded, head down, polite murmurings – no warmth – all the while nursing the bitterness, feeding myself the strength to keep resenting, keep rejecting....
#
I wake up. I hadn't meant to doze off. What time is it? I hunt out a clock in the corner of the room. Four-thirty. There's a pebbled courtyard out there, bright flowers growing, sunlight streaming in through the windows. I don't know if that makes it easier or harder.
She's no longer slick, no longer stunning, her black hair is greying, thin where it used to be thick and glossy. That stoic beauty is gone, the hardness, the clear, calm confidence. The patience to outlast a bitter little girl.
There she is: Dad's world.
This was what I didn't understand growing up – didn't want to understand – that Dad had needed her, that he'd loved and leaned on her. Still does. Even now.
Her eyes flutter open in a pale, wasted face.
"Is that you, Brenda?"
"It's me," and I reach for her hand.
"I'm... glad you... came."
"Rest. You should conserve your strength." These are final days, measured out in hours maybe – weeks are a thing of the past. To imagine it: so few hours or minutes. I can't see the fear in her eyes that I think should be there in spades. Which would be there in mine for sure...
"You'll need to look after your father, love... he won't cope. Not alone."
"I know. We've talked about it."
"Good... good. He's... vulnerable."
I'm not sure if I'll be able to find the words, and then they come in a rush, just gushing out: "I'm sorry about everything, all the fights in the past, all those things I used to say. I didn't mean it, I promise you I didn't. If you just knew how sorry..."
She reaches for my hand: "It's all right, love."
I lay my head on hers, coil my fingers into hers. My tears wetting her forehead. Crying for my second mother, who's come to mean the world to me.