Branwell Clinic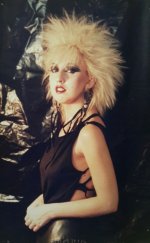 Sat, 15 Oct 2016
2 likes
Branwell Clinic
by Julia (Overthetop1)
I entered the yellow world
of smoke and curious faces,
clutching my poetry
and vitamin pills - shortly to be confiscated -
(we don't encourage pill-popping of any kind here)
I kept the poetry, but the words scrambled,
So instead I played dominoes
with sweet-faced Patrick, who may have been 55 or 75
He had dried out more times than a shoreline in Summer
his shakes tumbled the dominoes, but still he beat me.
Jason looked as though he belonged to far-off lands –
not Deptford - his emaciated features contorted, as he
sweated through a new drug designed to ease withdrawals,
which was working about as well as Neil's legs -
strong as wood, they splintered under a seizure
whilst Paul, the ferocious right-wing skinhead,
cradled Neil's head in his lap like a baby
and watched over me, my glowering guardian angel.
We had a barbeque in sub-zero weather
and ran like dizzy deer, kicking a football in the snow -
regaling  each other with tales of drug-induced catastrophes,
weak with tears of laughter and guilt...
Who will make it through this scheme of shivery sickness,
we asked each other incessantly
You will - you too, I insisted
But I was wrong, as the old-hands had predicted
Not him, not her, despite their protestations
and endurance of pain so severe, they hugged themselves
like their own mothers - continuing to whirl around
the turnstiles of euphoria and desperation.
Me?  I left with new poems...
And a new addiction.