Dear Diary Days in my Life School Days and Dreamboats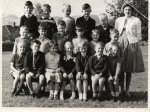 Tue, 10 Feb 2015
As I sit here typing, I'm listening to that old Eric Clapton record; Behind the Mask, It ringed so true as to my feelings at that particular moment. Sitting on my bed with letter in hand, reflecting on my unclear future, never believing that two men could be wanting me at the same time, I was as confused as the walker coming to a fork in the road and not knowing which way to go, and those butterflies were doing a good job of fluttering their wings around in my stomach, though I did feel quite excited at the prospect of the unknown, I know it's wrong to feel that way, after all I was engaged. I could hear my Mum's words ringing in my ears. "Stop being silly and rip the letter up...throw it the bin and think about your future with Geoff."
But reading the words in the letter; 'Don't make the mistake of ruining your life forever...you're so young to be thinking of marriage, when you could be out having fun with me, riding on the back of my motor bike, there's no ends to the places we could go and adventures we could have...that's if you want too.' They rang in my ears.
I always had this picture in my head of being on the back of a motor bike in full leathers, fields flashing by as we speed along, nothing able to catch up with us, we're travelling so fast. Not a care in the world, just like flying is how I'd describe the feeling.
I'd met Chris at a get-together in a cottage which I remember well, I recall so many fine albums playing, Cream's Disraeli Gears sticks out and also Black Sabbath and Jethro Tull's Aqualung all spring to mind. Chris was one of Geoff's friends and a biker fanatic, which didn't make me feel any better. I'd had a funny feeling he fancied me at the party, especially when he stood next to me and we brushed arms, my whole body gave a shudder of excitement as our little group talked about music and bands we'd seen or were about to see...finding out we had a lot in common.
But it wasn't until we'd gone up to a motor bike exhibition in London, which most of the day was spent pub crawling, that my feelings were confirmed. I was sat next to Geoff with Chris facing me, as we sat opposite each other on the train coming home, I watched his reflection in the window, his eyes staring at me, I wondered if Geoff was aware, it made me want to burst out laughing for some reason...though I didn't, I tried my hardest not to notice him, fixing my gaze on the scene of fields and houses, but it was difficult because I did fancy him in my own way, but certainly wouldn't have made a move in on him, not with Geoff sat next to me. We did a fair bit of drinking in London and on the train ride back, so when it came to disembarking at Templemeads, we staggered down the platform with the many other travellers, saying our goodbyes and I didn't think any more of it.
I looked over at my jewel box on the dressing table, deciding the letter was very precious and needed to be placed somewhere private. There was a secret compartment within the box, this is where I placed my letter. As I went to close the lid, I noticed the amber necklace, not worn for years and years, not really being my style any more.
Now memories of Junior School came flooding back. I was about seven or eight at the time. Seamills Junior School was squashed between rows of 1920s council houses, though I'm not sure what date the school was built, it was split between two main buildings that had corridors that led to old fashioned classrooms that seemed huge, I suspect if I went back in time, they would be quite small now. There was a large, risen pond in the playground where we'd watch the fish, I do recall a big white dog that would place its paws on the wall, licking its lips in anticipation of maybe catching a fish. That poor dog got the blame every time a fish died.
We were a mixed bunch of characters, with so many different personalities. I was very shy and sensitive which didn't help me much throughout my school life, but there was one wonderful teacher who I became quite attached too, her name was Mrs Harvey, she gave us all the best possible teaching she could, though many of the children could be rude and disobedient, she always had time for us all. I remember creating a table cloth from tiles in her class, we'd carve out patterns with a special implement, then paint the tile and print the pattern onto the material. As an eight year old I was so pleased with mine, I couldn't wait to see it on display along with the others.
It brings a smile to my face, remembering our break times, when we would have a bottle of milk and some biscuits of our choice, I would always choose jammy dodgers, or a wagon wheel. Then when finished, we'd take our tins of assorted treasures and head for the long wall which separated the playgrounds, to swap beads and jewellery, I remember swapping a butterfly broach for the amber necklace, feeling so chuffed that I wore it practically all the time...well apart from in school.
One of my bad memories was that I forgot to bring my P E Kit to school one day, I hated that subject with a passion, even to this day climbing ropes and jumping over horses was never my thing. The teacher who taught us, had it in for me, or so I thought at the time, making me do P E in my pants and vest which I'm sure she knew I hated, because I was on the plump side, the other kids took great pleasure in making fun of me and I never lived it down. Isn't it funny how a necklace can trigger a memory?
I loved home time though, because I'd get to see my Aunty who worked in the local sweet shop just up the road, she always gave me a bag of sweets, usually it would be a lucky bag, or some fruit salads and black jacks, Gob stoppers with a sherbet fountain...Oh! Aunty,  how I looked forward to those moments that made my school life so much easier, though maybe plumper.
I was jogged from my thoughts by the sound of the car pulling into the driveway. So placing the jewel box back down on the dressing table, I went to look out the window, Trixi came bounding up the back garden realising that the parents were back. Mum and Dad opened the front door, but they weren't alone. Mum calls from the hallway. "Jenny! Geoff's at the front door for you."
"Oh Shit! Now he knows I'm in, so I can't get out of coming down." gazing at the engagement ring on my finger I'm in a panic. A life of housework and babies, verses freedom on the open road with the wind in my hair and the many places I could go with Chris, enters my mind again and marriage doesn't seem that appealing any more.
Chris is right, I'm only 21 and I would much rather have fun. But then thoughts of what Mum and Dad will think, run through my mind. Dad will kill me if I break off this engagement, what with announcing it on my 21st and all those people coming and giving us gifts for our future.
Mum calls again. "Jenny! Are you going to leave Geoff standing at the front door? Or do you want me to send him up?"
"It's okay I'm coming." There's no way I want him upstairs in my bedroom, it'll only make it harder for me to do what needs doing.
I take a deep breath, place one foot in front of the other, though I'm shaking and my legs seem heavier all of a sudden. I want to run down stairs, but take it slowly knowing that once I've made my decision there's no going back. Finally I'm standing there at the bottom of the stairs, my dog's barking coming from the kitchen. I can feel Geoff's presence the other side of the front door, which causes me to become even more edgy. Another deep breath and I open the door. He's standing there smiling, waiting for me to let him in. I bite my bottom lip in anticipation of my next move.
"Well! You going to let me in?" He steps up to enter.
"Hang on Geoff – there's something I need to tell you."
"Can I come in first?" The smile's left his face and now it's a look of confusion. So I invite him in. Then Mum appears from the kitchen.
"Would you two like a coffee...I'm just about to..." Before she has a chance to say any more I interrupt.
"Mum! It's fine Geoff's not staying." I can feel Mum's eyes piercing me, as she watches us standing there with blank looks on our faces.
To be continued...