Fame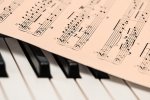 Thu, 10 Nov 2016
This is a rewrite of a piece I wrote many years ago.
It's scary this stressed out complex life that took Nina to the top,
when reaching number one the chances are next she could flop,
trying to make the most of fame and fortune when it comes along,
but Mum say's watch out! You'll find with it so do the hangers on,
sadly in time all old real friends disappeared like the Summer Sun,
feelings of rejection, confusion in their eyes fearing they're no fun.
Now on this new path a story and face in paper stares back at her
many things needed improving nip, tuck and face lift her only cure.
So as Nina hit that stadium, gets up on stage with heart beating faster,
long breaths at seeing crowds, adrenaline running now Nina's master,
thousands of people are cheering it's electric as her name they call out
blowing kisses before she begins as all Nina's fans scream and shout,
many long days spent on that song she wrote, called My Little Fling;
guitars gently strumming to a beat, sounding good she starts to sing.
Two hours have passed and show's finally over it's time to take a bow,
with sweat dripping, clothes clinging, it's on to next gig so tired now,
in private bus sleeping, many cities traveled that have come and gone
too many to mention makes it hard remembering last one she was on,
a day in Paris then in Rome somehow back to London that's her home,
phone partner something's different, background whispers he's not alone,
sitting pensively trying to recover reading in paper the very next day;
discovering while she's been away he's having an affair to her dismay,
a model named Beth he met in a London nightclub taking her to bed
Nina's shocked to read this news, it's like he's playing with her head,
no more crying deciding he's not going to give her the blues anymore;
she turns her attention to writing music, life's too short at twenty four,
Nina has a new album up her sleeve, out on tour she keeps on singing
deep down inside when she's feeling low her fans keep her dreaming.