The Imagined Value Club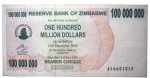 Thu, 18 May 2017
I am a member of the Imagined Value Club and have been now for four years.
I've read a few comments on this thread about it by posters who don't really seem to understand the club and think that its some kind of cult or scam and so I'd like to explain something about it.
As one poster, Britgirl94, rightly mentioned, "Members of the club all have to believe in the monetary value of documents issued by the club called 'Gemstones' and also that these documents increase in monetary value each year".
But this means that anyone who buys a 'Gemstone' document can sell it again, after a year, at a higher price to another member.
Another question asked by the poster RandomFandom was, "But how can a piece of paper have monetary value just because everyone in your club says it does?".
My response to this is, "Well gold is just shiny metal and diamonds are just shiny stones. Although, arguably, they may have some intrinsic value because of their use in technology, that intrinsic value is lower than the price people are willing to pay for them.  The real reason they are thought of as high value commodities is simply because people believe they are high value commodities. Its a shared belief in their value that makes them so valuable".
Another poster, MonkeyMagic asked, "Well what do you get from owning one of these documents? Don't you think its a waste of money buying them?"
To which I'd answer, "No. Because, as I mentioned earlier, if you buy one you can sell it again at a higher price to another club member and they will buy it because they too believe in the value of the document".
It's a kind of investment you see and you always get a 'shimmer';  a shimmer is what members of the club call 'the thrill of making a profit' when you sell a gemstone.
Finally, in answer to the comment made by the poster, GrandMasterFlash who can't believe that people would psychologically view a printed document issued by a club as if it were gold or jewels.
Last year, I had a burglary.
The burglars must have known I was an IVC member because they broke into my house and among the things they stole were all my gemstone documents.
The burglars then tried to hold them ransom, posting their ransom demands through my letterbox.
Ofcourse the police wouldn't help me because, to them, the documents were just like, you know, worthless pieces of paper, like Monopoly money.
And I didn't want to pay the ransom because I felt totally violated by the Burglars breaking into my house and I didn't want them to get any money off of me.
Plus I knew that, if they weren't IVC members, the documents would be worthless to them.
But then when I didn't  pay the ransom I recieved an envelope with shredded pieces of the documents; 12 documents that would have been worth £100 each at a Gemstone Auction.
That really depressed me because it felt like my chance to make £12, 000 washed down the drain.
And I was planning on quitting the club at that time.
Fortunately, when I made an appeal to the club , they recognized my ownership of the 12 documents and issued me with 12 replacement ones stamped with the original date and the next year I sold them to a member from Crete for 12 thousand pounds and that was the biggest shimmer I've ever felt.
So yes, they do seem like gold and jewels but you have to be in the club and feel the shimmer before you realise "I'm making real money this way". Then it all makes sense.