Icarus Melted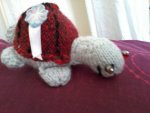 Thu, 08 May 2014
Icarus
Melted.
 
It's naive to believe in the
groundness of things.
My eyes are half-closed, shielded against
glare.
it's a balance: a see-saw fulcrum, my feet paddle
empty
air. I'd like to begin: Oh Yes: let's begin.
.
The French pour
les pensées singulièrement privés
set down in sin. "My
love, my love,
Come straight to me." for the ovulation
sings
it's charm, a symphony.
.
An intense light: this smelt of
souls,
each of us tied to our own little worlds.
The concert
rolls on: the applause is loud.
The
sun melts our Icarus wings to a knob
of swift sealing wax. Athena
shakes her head.
As the moon lit owl calls its regrets.