THE PUNCH BAG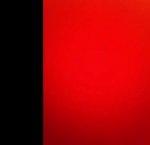 Tue, 24 Jun 2014
Working out with a punch bag
increases stamina and balance,
decreases anger, relieves stress
and strengthens the heart. 
Punching a bag allows speed and power
whilst experiencing impact with the satisfaction 
of making contact with the soft
and firmer densities of the physical.
Attempts to overcome resistance 
increase muscle fibre,
which in turn, adds necessary mass.
Punching, or kicking the bag
provides this resistance, augmenting
power, which directly relates
to the specific muscles
used during successive strikes.
Using a punch bag provides cardio -
intense aerobic workouts 
which strengthen the circulatory system.
When intensity is varied,
incorporating additional tricks
like, for instance, fancy footwork,
the exercise is twice as productive,
and of course, more satisfying. 
It's best to move about the bag
using the entire body in order to develop
coordination, plus firming the core
whilst avoiding loss of balance as a result
of an unpredictable swing.
A lighter bag may move quicker
when you kick her, necessitating a swift
step to the side, but for a greater challenge 
getting her going before the first punch
speeds up reaction time - (the time it takes
to get out of the bags way).
Punching and kicking your bag provides an outlet
for emotions and pent up frustrations
from testosterone fuelled anger, etc.
She understands all this
but often wishes the chosen target wasn't her.