The Gonts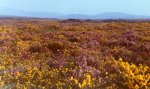 Tue, 01 Jul 2014
The nudging of elbows  and light tutting in the narrow twittens
The gnashing of teeth over mounds of  sweet soft nosh
The mirthless cold cruel back stabbing titter
Of the alpha mums on their daily  social patrol.
They spy as they keep an eye to count cost
 And to keep the ideology of these  Gont's  intact
As they push their way very much  in sight
Maintaining order with a powerful stare.
Before going boldly on the playground:
Where no man has gone before.
And all the while their dream persists:
The  soft jog about the streets in spandex
The -yah spoken into the latest  mobile
The –absolutely   over a heavy gin with a slender tonic
 The cup of  English tea in a crisp China cup
The scone with a long O with  the jam and the cream
 is not a Devon dream it belongs here! don't you know?
And as the pint of beer is drunk with cheer
There comes the dream of the village cricket green
That enfolds from the distant thwack and slap of balls
Of willow slowly striking onto leather.
This blends into flirty dirty hurty looks
And onto images of bowls full of car keys
That come with hooks that slowly slip the flipflap
That then discharges the spunky shouts so loud:
A break in the sheer boredom for them all. 
-But we must keep some self-perspective.
-To keep silent holds our rank status intact.
-We must assume control and dominate.
-and keep to our knowledge of the certain facts.
Oh  Christ the sickening hypocrisy!
The stain.
The shame.
The bitter disdain
That runs through my coarse veins like fibre on vinyl!
It is with this final wave goodbye
That I walk away with sheer disgust,
To then stare upon the ancient hillsides sacred raw divinity.
For I'd rather gaze upon nature's sepulchre
 Than give another glance upon this swine who slowly dine
 Like filthy pigs snuffling with grunts: whose mouths
 Endlessly rummage in their near vacant dirty troughs. 
 © ADH2014