Blue with Raspberry Paisley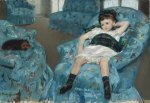 Thu, 23 Oct 2014
It was round eight in the evening...
they'd start rowing again,
my mum and my dad.
Shouting at first, then she'd get rough –
kick his shins, punch his face
and he'd retaliate.
It made me feel sick – it always did.
Then he'd go – out to the garden
to his shed, and she'd start on the booze...
look right through me to hell and back –
where I'd already been. Her mouth
would twist and contort, dance, almost.
She'd light a fag, a signal for me to be gone,
and so I went.  The hill in the park...
I'd run; the wind felt good on my face
and when I reached the top...the sting
of wet grass on my legs – him lifting 
my skirt...blue it was, with raspberry paisley
and him, asking how old I was, and what 
was my name, and as he spoke I saw
the wet tremble of his lips – 
and clouds, like dragons, devoured
the hill-top, swallowed the sun, then spat
it out again, in a way, no weatherman
could ever predict
and the sky, I remember that most...
blue it was...blue, with raspberry paisley.