Who Is Jack Winter? ( Part 9)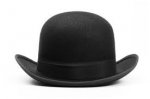 Mon, 03 Nov 2014
Jack get's the job and settles into his new surroundings
His new office in Whitehall was exactly how he'd pictured it in his mind, all dark wood panelling, antique furniture and large sash windows that overlooked the busy street below. The PM had left a bottle of Yellow Spot, a 12 year old Malt, on the desk with a note attached. It read "Welcome to the team." Jack thought it was a nice touch. He'd knocked back a third of it before 9.00am.
He realised the bottle wouldn't last long and started walked around the office frantically opening cupboards door until he found what he was looking for, and found it. A well- stocked drinks cabinet. He breathed out a sigh of relief.
At 10.00am he found the nearest men's toilets, locked himself in one of the cubicles, did two lines of coke, swallowed 2 blue and greens then had his traditional mid- morning wank.
He thought it was important to mark his new territory!
And all the time his phone rang. He didn't answer any of the calls, just listened to the voicemails. People that he hated and that most certainly hated him were now calling to see if the rumours were true and wish him all the best if they were. Wankers…
At 11.00am Patrick rang and Jack answered the call. The good news was that they had won a substantial amount of money from their bet. Patrick had been shrewd and placed lots of £200 bets at odds of between 66/1 and 100/1 with several different bookmakers over the course of twenty four hours. Jack said they'd celebrate soon, but wasn't sure when, he had a feeling he might be a little busy over the next few days.
At midday Sean rang and informed him that Maurice had called and given him some extra information to add to the story on Jack. Sean laughed when he said he was surprised to learn that Jack was a life- long West ham supporter to which Jack laughingly replied "Not as surprised as I was."
It was now 1.00pm and Jack was sitting comfortably in his new office watching Sky News. He poured himself some lunch just as the re-shuffle was announced. A tall thin man in a raincoat was outside number ten looking excited as he spoke.
"Well what a morning this has been. Some are calling it the day of the long knives. Half of the old cabinet have gone and in have come a much younger bunch of politicians. The biggest shock of the day is undoubtedly that of Jack Winter. A relatively unknown junior Minister who has come into the cabinet as Deputy Prime Minister. So what do we know about Jack Winter? Well, he's forty six, twice married and divorced, no children by either marriage and according to Maurice Wells, the Press Secretary, a genuine man full of principle and integrity and on a lighter note, a life- long supporter of West ham United. We'll have more on this breaking story later on but for now, back to the studio."
Jack finished the remainder of the Whisky just as there was a knock on the door. He placed the empty bottle on the floor under the desk.
"Come In!"
In walked Roger Dumfries, his PA. Jack wanted to laugh out loud at the look of excitement on Rogers face. He looked like a ten year old boy who'd just discovered all his Christmas presents on top of the wardrobe.
"Congratulations Sir. And well deserved if I may say so."
"Thank you Roger. I think we're going to be a bit busy from now on, you and I."
Roger excitedly told Jack the news.
"Right sir, I've had a long chat with the PM's secretary and we're going to work very closely together sorting out schedules and so on. Apparently you don't do Question Time or Newsnight that's for the more junior Ministers but you can appear on BBC Breakfast and the Andrew Marr show on a Sunday Morning."
Jack didn't respond but in his head thought "Deep fucking Joy!"
Roger looked around his boss's new office, eyes wide open in a state of excitement.
"This is the same office that Clement Attlee had sir."
Jack wasn't quite as exuberant.
"Really Roger? That's very…interesting."
"Yes Sir, and he went on to become Prime Minister in 1945. So these could all be good omens sir."
Jack stood up and walked over to one of the windows and looked out on to the street.
"But let's not forget that it was also the office of Rab Butler."
Roger looked puzzled.
"Who, sir?"
"That's exactly my point Roger. Rab Butler had one of the most successful careers in Politics. He served under four Prime Ministers in various senior positions. He was The Chancellor Of the Exchequer, The Leader Of The House, The Foreign Secretary, The Home Secretary and then finally The Deputy Prime Minister. And that's when he sank without trace. Now no one remembers him."
"That won't happen to you sir. I'm sure of it."
"Let's hope so Roger, let's hope so. Now I'm going to need a clean shirt and suit for tonight's get together but I don't want to go back to the flat. I have a feeling the place will be swarming with press. Can you go for me Roger?"
Jack asked the question but already knew the answer. Roger liked being helpful.
"Of course sir."
Jack handed Roger his keys.
"Oh and in the top drawer of my bedside cabinet you'll find a bag with my back pain pills, can you bring them along as well?"
"Certainly sir, they're the blue and green tablets aren't they?"
"Yes Roger, they're the only thing that seems to stop this damn pain at the base of my spine."
"You really should get that seen to sir."
"No time Roger. Especially now. I'll just have to take a few extra of my pills every day."
"I suppose so sir. I'll get over to the flat and get everything straightaway."
"Thank you Roger."
Seconds later and Roger was out of the door and on his way to the flat. Jack just couldn't believe how naïve a grown man could be.
The television was still on and Jack was listening as the presenter read out the list of names of the new cabinet. One name in particular brought a huge smile to his face. Harriet Knowles was the new Education Secretary.
He'd always had a "thing" for Harriet. She had massive tits and an arse that held a special place in his wank bank. They were once at a seminar together and were having a few drinks afterwards. Jack whispered to her that he thought she had an arse like an onion. She grinned and asked him why an onion, to which Jack replied "Because it makes me want to cry."
Nothing had ever happened between them and he hadn't seen her for a while but just the mention of her name was giving him a stirring down below. He sat back in his chair, closed his eyes and conjured up a picture in his mind. The Education secretary, naked, on all fours and him snorting coke off her beautiful arse cheeks!