Down to the River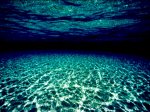 Fri, 20 Mar 2015
1 likes
Woke up this Morning,
intent on a stroll
along the reed path,
to hush Mind and Soul.

Stepped out to the water
and sunk like a stone;
gasped as cold River
flooded grey Lungs.

Slumped to the bed -
no choice but - give in
and welcome Relief
as Life took a swim

from work weary Body;
Mind, ragged, disturbed,
sorry and feeble,
wired, perturbed.

Small, Wicked World-
no friend of mine,
was gone without ripple, 
a brief blip in time.

Gone, sighs of Sorrow,
and fat Hunger's cries -
an earth in the throws
of Famine and Violence.

War lost to Memory,
as Ghost gave up Fight,
and sat in the sediment
of doleful ink Night,

when Evil and Hateful
drowned with Grief's tears,
forgotten, not gone,
except in Death's ears.