For Sale - Sold as Seen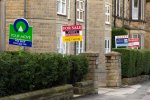 Sat, 21 Nov 2015
1 likes
The yard full of clutter – an old sink, 
a has-been lavatory cistern, to 'come in handy
one of these days'.  An oil can, various lids
from aerosols of gold paint in a cacophony 
of varying variations of a theme...
another one of Dad's crazy schemes –
drove Mum to an early grave.  Cherubs –
once graced the Sistine Chapel...his spiel;
in reality plaster-of-Paris lookalikes –
fashioned in his workshop – yesterday.
The down-pipe's leaking, again, the gate
still squeaks...the willow's been denuded...
pollarded – cut off...axed in its prime...bare, 
stark, prime evil, like some kind of monster 
making a V sign at a bruised, February sky...
Upstairs, in the loo – still the same 
Hint of Pine Air-wick, and a toilet roll needs 
refreshing.  My parent's room – a stark
reminder of how booze ruins lives;
Mum looks disapprovingly down from the wall –
a glad to be rid of him look in her eyes. 
In 'our' room, pleated school skirts – 
still in Sketchley Cleaners' bags...
three sizes ago, a hockey stick, bearing
the scars of the KLG playing fields...
now a housing estate, north of Kingston.
Through the window – Dad's shirt, 
blowing on the line; a no-hope angel 
desperate to take flight.  Our old swing –
still creaks, rocks to and fro on the breeze...
in time to the ghosts of children past
and the timbre of their laughter.
Plump up the pillow on my sister's bed...
old habits die hard; a plume of dust, settles, 
the residue offering itself to the sky like a cloud, 
the more I stare dissolving to nothingness, while 
I long for arms that held me once, to hold me again....
arms that were never really there, anyway.