'Come Away With Me'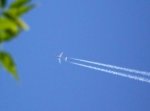 Mon, 25 Jan 2016
Listen.  They're playing our tune; 'Come Away with me'.
How vividly I recall that morning like it was yesterday...
the radio on in your greenhouse, when we made it a first 
amongst the Big Boys and Black Opals ...tomatoes
turned blush red...but instantly. 
You don't remember, of course, nor a day, ages ago now
you let on you were worried sick?  I'm just wasting my breath…
Only, that's when it began. You'd go to a cupboard, 
a drawer; not the foggiest idea what you went there for. 
Maybe you should see the quack, you said.  Perhaps
the beginnings of early onset Alzheimer's?  I kissed you. 
Didn't see much point; nothing they could do. Said
I'd only start to worry when you forgot clean towel day
was a Wednesday, or fresh bed-linen day was a Thursday. 
Then we'd slip between those newly laundered sheets
and you'd say I wasn't bad – not for my age, at least,
and the world went away, as you lost yourself in me...
if you were to forget that Monday was always 'pizza night', 
and to order a large Messerschmitt; olives on one side, pineapple –
the other…Or if it slipped your mind – our anniversary.  Last Tuesday
as it happens, not that it mattered.  In fact, I took the liberty 
of getting us something, instead. How about a trip, next week, 
if I can lay my hands on the tickets?  Switzerland.  OK?
We often spoke about going there...when the need arose,
some of these days.
Imagine, if you can, the two of us slowly drifting to sleep,
and when we woke – the joy of starting over again...
the forgetting who we were...that we'd already met.
And at breakfast, me saying, 'How about we share a table'.  
You asking if I take my coffee black or white, and if I fancy 
taking a trip with you, later, that afternoon, 'Come away
with me, sweet lady,  in my own private jet,' and I'd quip
it was the best chat-up line I'd heard all week, but maybe,
I might.