The old Heifer and the Two old Bulls at Peace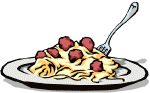 Wed, 23 Nov 2016
'It's not age, it's what comes with it'
The time to cook and to eat well and talk.
I have breathed in Pete's garden
His hardy geraniums and forty-five year Bonsai.
We sit at his oak table
Stefan, Pete and I
Eating, drinking, talking
Of White Gun America
Which Trump reinvents day by day,
And of the standstill momentum of Corbyn's personality,
We talk of how we are all 'stored on computer',
And then something I can't quite fathom about car hire forms.
'Shall we listen to music?' I ask
Pete clears the newspapers
Where Sugarlump* the piddly Demerara Manx has curled
And we shift to the sitting room.
Following the Evita theme in Schubert.
Well before nine
I go to empty my bladder of red wine.
Pete rises, walking with his stick
And guides Stef to his cab pickup.
We need our doctor's appointments
But not tonight.
What an evening!
Our children may do better,
They will never do the same.
* Name changed to protect her dignity