Beth Tree and the Elgars 4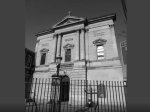 Fri, 23 Jun 2017
I don't intend in this story to tell about each and every lesson I had with Mr. Elgar. It is meant to be about Mrs. Elgar, and yet she was so entwined in every way with him, that you cannot talk about her
without talking about him.
But I will tell a bit about my lesson when he introduced me to his violin.
I had played for him a piece that he had written, Salut D'amour and after playing it through twice, I felt I had done justice to it.
He went to the chair, and took out his violin.
"Play it again," he commanded, and as I did, he joined in with the violin part. It was so beautiful. What had been a lovely melody became a picture of flowing water and singing birds.
We did several others of his pieces, that I had been practicing, in this way. We sounded well together, and I didn't feel that I let him down at all.
After the lesson finished, I had a few minutes' chat with Mrs. Elgar.
"That sounded lovely.Which song did you like best?"
" The one I really enjoyed most is Salat d'Amour."
She clapper her hands in glee. "That is my song. He wrote it for me as an engagement present, as he had no money to buy me a ring."
"What a beautiful thing to do," I said. "What did you give him?"
"One of my poems, which he later put to music as well, so it was a double gift."
She showed me a copy of the poem which I read with interest.
THE WIND AT DAWN
At the dawn when the night was done,
As they flocked in his airy train.
In the hour when the stars must die;
For her kingdom was gone with night.
And the worlds woke to hail the hour,
There was glory and light enow.
Leapt the wind with a blast and a rush;
Rode he out to meet with the morn!
And the wind, the wind went out to meet with the
sun
And he racked the clouds in lofty disdain
And the earth was grey, and grey was the sky,
And the moon had fled with her sad, wan light,
Then the sun upleapt in might and in power,
And the sea stream'd red from the kiss of his brow,
To his tawny mane and tangle of flush
In his strength unseen, in triumph upborne,
Our lessons continued throughout the year, and before the end, he had decided that I was ready to start lessons on the violin. He borrowed one from the high school for me to use. He said I was a far better musician than any of the students there, so I should have the benefit. And I would be
going to school there the next September anyway.
He was more critical of my efforts on the violin, and I found it harder to learn, but I was determined to please him, so did all I could to learn it, and to earn his praise.
I remember him saying, "I hope you try and find out all the inner meaning of the music. You should not be playing for mere show: that is always unsatisfactory and leads to nowhere. Music is nothing more than manual dexterity but it is of no account without the soul."
Then he decided that it would be a good thing for my education to have a lesson or two on the organ. So he gave me three of his first compositions to practice on, without the foot pedals. These were in Latin, and I didn't know them at all, as we didn't use Latin in our church, but they are called
Ave Verum Corpus, Ave Maria, and Ave Marie Stella. and when I had them down well, he met me at St. George's Catholic Church (pictured above) for me to have my lesson on the organ there.
Before we started, I was fascinated by the church, so he told me a bit about it. It is in the Baeroque stle and opened in 1829 under the control of Jesuit priests.
"Behind the alter is a large scale copy of Raphael's Transfiguration. The orignal was commisioned by cardinal Giulio de Medici in 1517. He went on to become the titular bishop of Woreter from 1520 to 1522 and was elected as Pope Clement in 1523. The copy was presented to the church in 1837." "It is very beautiful," I agreed.
"In 1880 the church was extended and the facade was heightened seven years later, to the
designs of S. J. Nicoll."
I had never been to that church before, but that was where he went regularly and where both he and his father played the organ.
"Is your whole family musical?"
"My brother Frank, is and yet he has not chosen to learn the organ. He does play the piano and directs a local orchestra. He does most of the work in the piano shop, now that our Father was getting old," he told me.
We went to the choir loft. Mr Elgar told me that the organ had been installed in 1885, the year that he had started playing there. He told me which stops were used for the various moods required by the music. I played through the songs, without using the pedals. Then he told me to put my left
foot on the low C pedal and my right one of the G pedal.
"You should be able to use those two notes, frequently in these songs. When you are more
familiar with using your feet, you can shift to the other notes, but generally speaking, just playing a few of the bass notes adds enormously to the effectiveness of the music."
It was a tremendous feeling of power, playing the organ. It was almost like being a small orchestral all by oneself – bringing in the flutes, trumpet, and other instruments to compliment the main tune. I enjoyed it very much.
I had several more lessons at the church, although I never did feel comfortable playing the pedals. When Mr. and Mrs. Elgar went off on their Bavarian holiday, later that year, my lessons on the organ stopped.