Will you give me a fresh start?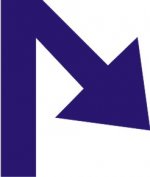 Tue, 02 Oct 2018
He wanted to have a fresh start
They wouldn't accept he'd a change of heart,
unwilling to give him a chance
to prove he'd a different stance,
regretted his past,
the crimes he had cast
far away from mind, from thought.
And they all had hidden away
many similar deeds of a long-ago day,
and even at present
though claiming a decent
lifestyle, had things out of sight
that they'd keep from the light,
found his attitude irritant,
didn't want him repentant,
wanted someone to slam,
someone to shame,
preferring those
hypocrtically
pretending,
to one truly desiring,
intending
to make a fresh start.
[IP: Fresh start]