Highly Strung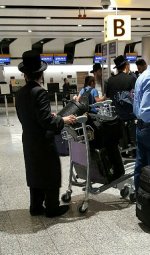 Wed, 07 Nov 2018
Parked by the church, I had a sense that life was about to change: it had to change.  I couldn't quite believe in Conrad's legacy or that Aunt Olga held the key to my future. Still, I sat on relishing these last moments of what I thought of as 'unleaded living:' eco-friendly, sustainable moments of low energy emissions. Before the flare-up.
        Mourners stepped between graves, and, beyond them, yews raked across by clifftop winds. Gothic arches, all that remained of the ruined priory, stretched away to the edge of nothingness, and between them seagulls hovered on invisible strings. My nose was running because of allergens in the air, I blamed the long flowering grasses on the cliffside and the mourners' perfume.  Consecrated ground has always been a little over ripe for my taste and makes my stomach bloat. The Middle Honing stone angels hunched over their plots were more avian than angelic, birds of prey eyeing up their evening feast.
       I listened down into my body, to the gurgling in my lymph.  As an asymptomatic carrier of the Schwarz-Karlstein virus, at times I was no longer Barry, but a laboratory where ancient pathogens fought out an alternative history to humanity.  Inside a civil war raged between emptiness, reduced appetite and intense spiritual hunger. Christianity wasn't my thing or Judaism but I appreciated architecture and ritual The church spire soared above the pines. I tensed up at that needle-thin point scratching at the clouds and sky. The thought of an enormous feeling-fix stuffed full of hallowed prayers and songs and effusions of faith, emotional bric-a-brac, amplified by organ chords all being jabbed into my arm made me turn pale and lick my lips.
I got out and breathed in salt marsh and the North Sea: the smell of summer holidays and suffocation. The Reverend Rupert Pennington, hectically pink, tapped on my shoulder. 'So sorry about Conrad,' he said when I turned. 'He must have been under tremendous pressure. I mean, cancelling those last engagements.'
       'He had a heart attack,' I said,
       'Of course, how are you feeling?'
       'Bloody brilliant.'       
The Reverend nodded. 'Barry, please come and talk to me if you feel you'd like to. Maybe there are things I can put into perspective.' He hurried back to the church.
        The Hungarian Youth Orchestra stood along the clifftop lit up with wreaths of evergreen, greenish flames flickered on cheekbones and chins. A little zephyr tugged at the thin material of their trouser legs, bought in a job lot just like Conrad's cheap suits from Mammut in Budapest. They realised who I was and dropped their heads respectfully. In among them was a boy with his arm in a sling. Tall and uncertain of his huge feet sifting the earth for a safety, they finally came to rest when he saw me.  He winced. I like to think it was the pain of his broken arm.
        This was Felix Avis, Conrad's star pupil. There could clearly be no recital of Canticle to The Moon with its promise of lunar resurrection. I was glad. I never liked it—the dissonance resolved too easily in a shmaltzy rhapsodic section which might, and the heresy amused me, one day sell tampons.
            'Felix, Conrad told me so much about you. All good.' I pumped his right arm until tears pricked his eyes. 'And this—I hope,' and glanced at his sling, 'won't end your career prematurely?'
            'Whatever. I'm here for the music. I don't care about family squabbles or the fact Conrad didn't… sorry, couldn't…' He stopped himself. 'I'm sorry.  I'm sure you don't want to hear it…'  
            'No, go on.'
            'Maybe somewhere else. The music is extraordinary. I'm sure you don't believe in it.'
            'I don't know what to believe…'
Beneath the cliff a dog raced to the breakwater where the water was grey and wrinkled around the sign, Beware Dark Voids. I wondered about the implications of that old noticeboard until the itchiness started up again and the only thing to stop it was a stream of scalding water to break open the black crusted scabs.
            'Here, give me a hand, Barry. You need to hear this.' Felix was reaching diagonally across his body, digging with his good arm into his left trouser pocket. 'Come on, help me.' Together we pulled out an old battered cassette. 'Early Bathory Quartet. Teatro Massimo, Palermo—it's there in all its woozy glory, car horns outside and you tell me whether it… uh… makes you see pictures too.'
The service was brief, and I was unable to concentrate. I was rattled by Felix. The cassette nipped my thigh when leaning forward for the half-hearted responses, 'and there is no health in us.'  Where would I find a tape recorder?
        'Conrad was a free spirit...there were no flies on him,' I heard Phil the publican saying to Conrad's neighbour, Dave. 'Didn't suffer fools …' he tilted his head meaningfully towards the Reverend, 'did he?' There were few locals aside from these two. One of the gentry Tony Avis, shook my hand.The three surviving members of Conrad's chamber-music ensemble, The Bathory Quartet, had been unable to leave Hungary; they sent a large cello-shaped wreath done up gaudily with white berries and a blue bow. 'With love from Herr Wolf, Vovoid and Vanberry and, of course, The Countess.' The vulgarity of their offering seemed somehow insincere, better suited to a teenage girl. 
      'Such an inspiration … the perfect mentor'. I nodded vigorously and rearranged the lines of my smile.
I lit a cigarette outside the church porch and shook more hands. My cousin Hannah sidled up. 'I've got a headache,' she hissed.I shook my head, 'clearly you're overcome with grief.' Her black skirt was shorter at the back than at the front, as if tucked into her knickers. 'It's not very emotive…it's so cold,' she kept saying, and buttoned and unbuttoned her leather jacket with its diamond-shaped tears. She had neglected Conrad, but now, sniffing noisily, seemed to be appropriating his tragedy as a way of drawing attention to herself. 'When are you going to promote me, Barrold?' she demanded. I let that float between the headstones before she broke the silence.
        'Penny for your thoughts?'
        'Dismal.'
        'At least you don't have the hassle of a proper job…'
       'What do you know about it?' I looked at her legs.
      'How does anyone do as little as you? Mummy's always asking. I stick up for you of course. "Barry is a perfectionist, he won't try and succeed because he's frightened of failure, but I think he's brilliant."                 
       Hannah flicked a ladybird off my collar.  'Aren't the stories surrounding his death pretty odd?'
      'Can't we just remember him as he was.'
     'But what was he, Barry? That's the problem. No one's got a clue. And mummy says you take after him. A little changeling left at the crossroads. The whole tainted bloodline bit. Basimodo—the windfall apple.'
       'Look, Barry, there was a boy in his hotel room covered in bite marks and some funny old doctor who signed Conrad's death certificate. He scuttled off. And the boy won't say a word against Conrad, says they were friends.   They were bewitched by a bad fairy, Barry, a very bad fairy.'
       'Oh god here comes mummy,' Hannah stamped on my foot, 'she looks a fright.  Somehow much worse in daylight. I'm off to talk to the orchestra and find out what's really going on.'
       Olga approached in motley moth-eaten velvet and a crumpled hat, as if she'd broken into someone's house and raided the dressing-up box, then stamped on the hat.
     She was a Schwarz, Conrad's proudest and longest suffering relative. If you gave her half a chance she'd bore you silly with her precious East European bloodline, this blue thread of continuity that she lovingly traced through generations of illustrious scientists and composers. The bloodline had survived genocide and the convulsions of two world wars. Aunt Olga clutched my hand and perambulated me between the graves.
      'Barry, we only ever seem to meet at these ghastly things… we should really get together more often. Have tea. Just like in the old days when you came to stay.'
     'Yes, Aunty.'
     She glanced over her shoulder, 'I do wish they hadn't sent such a large wreath. Far too showy. Everyone's asking why they didn't come. Such good friends and all the rest of it.'
     'Well, why didn't they?'
     'I asked them not to.'
    'Why?'
    'I'd rather not talk about it,' and she shrugged. 'If it were a question of your grandfather being diddled out of a few box office receipts, well, that's something we could all understand. This is different,' and before I could ask in what way she hurried on.
  'So nice to see you. You were such a wonderful creative child.  Why did you give up the cello?'
 'I didn't have any real flair. But I'll have time on my hands to take it up again.'
 'Really? Despite you're busy London schedule,' and her eyes narrowed. 'I understand.  Yes, Conrad's legacy. I mean a thing like that could set you up for life but what a responsibility. It would certainly give me sleepless nights.' She sprung the clasp of her handbag and brandished three keys.
     'The two large ones are for the door of Egret Antiques and this little fellow,' and she tapped it against her tooth, 'is for the cupboard under the stairs.'