Alfred N.Muggins : The Man Responsible For Bringing Fact and Fiction Together! (In A New Way) : Remolding and Renovating History : Part 1
Image: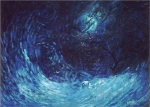 Wed, 01 Dec 2021
Remolding History together so that it serves us instead of upsetting us or frightening us!
Finding new ways of looking at or experiencing History!
Rewriting History to make it Better!
Writing it so we can at long last be proud of our own history!
What would have happened if a man of the 20th and 21st Centuries had gone back in time to do what he could to change it and make it better than before? (Think how many lives might have been saved or improved as a result of that!)
Next time he went back in History he would take a team of University Lecturers and  A Students (Firsts and maybe a few 2.1's thrown in to the mix, just in case, to fiddle with the problems, and advise the people that mattered (such as Kings, Chancellors, Chamberlains, Charter Holders, Merchant Adventurers, Members of Parliament, Bishops, Generals, and all the rest of them) to do better than before, and change the paths of History for the better.).
(Unfortunately Alfred himself only got a 2.2, which may or may not be why his history is often so wonky, but he believes that his feel for history is second to none, particularly as he has travelled back to the time of Henry VIII a number of times, and has even spent some years there, but mysteriously returned to his original age upon his sudden returns!)
If he took the University Lecturers and Students/Graduates back they could seek to improve history. They would, for example, stop slavery in its tracks, and bring in multi-culturalism at a much earlier stage, making peace with France and the Bourbons (notable biscuit manufacturers!) thus pre-empting the Wars of Spanish (Quick!) Succession, and the French and Indian Wars in North America!