THE TRIALS OF AN ANGEL - Part 6 Isolation

Image: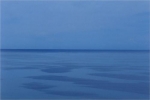 Wed, 28 Sep 2022
Exhausted after hours of reading acres of scientific literature we sat under the library's skylight on gilded regency chairs staring into space. Unable to absorb the enormity of the situation we couldn't find words to describe our emotions.
How was anybody supposed to feel when they discovered everything they knew; everything they had done in sixty years of life was destroyed?
Finally Terry found his voice, 'I'd better go find the others.'
*
From the information Terry and I found there was no doubt our planet was in the path of a once in a ten-thousand years Corona Mass Ejection. A massive solar storm of plasma and magnetic energy from the Sun engulfing Earth. The worst recorded event – The Carrington Effect – happened in 1859. Its magnetic field overloaded the simple electrical gear of the time causing power failures and fires. In the twenty-first century they calculated if it happened on that scale it could cause a worldwide blackout and communications breakdown through damage or destruction of satellites.
The aurora displays lasted just over 24 hours in 1859. This time they lasted three days.
*
I asked Terry to get all my offspring to come to the mansion except for Rachael. Her job was to go around all the gebiets telling people to stay calm and prepare for a gathering in the moot hall.
While I waited I went to the lecture room where I had my lessons. The heavy oak desk my tutors used hadn't been moved. Inside one of the drawers I picked up the paper and pencils I hoped would still be there. Back in the library I cleared a space on the table and tried to make a list of the problems we faced. As I wrote the list it kept getting longer. It seemed endless.
After the need to restore power, the next thing on the list was food. Most of it came from the farmland surrounding to the estate, but all the heavy work, ploughing, seeding, harvesting, even animal husbandry was done by bots. Medicines were supplied on request and flown in on drones from a distant warehouse. Clothing and fabrics came from the same source. Sewing and knitting lessons we introduced encouraged some to make their own. Transport was mostly by botcars, but our exercise programme meant bicycles were readily available – again droned in. We had a few horses, but almost nobody rode so they were not properly broken and there was no real breeding plan. Communication was entirely through tablets and home-screens – all useless without power and satellites. At least our education programme ensured everybody was literate.
It took over two hours to round everybody up, three of my girls were reluctant to leave their gebiets at this traumatic time but the others managed to persuade them. The delay left me plenty of time to think. I chose to recognise the effects of a worse-case scenario. Based on all I knew about the worldwide project we were part of, I decided there was only one way to go from this point on. I knew my children were going to be shocked and I needed to put it across as strongly as I could – a wake-up call some might say.
After everybody arrived we gathered in the great hall. The ostentatious furnishing, classic art and hunting trophies on the walls completely incongruous with the situation. My family stared at Terry and I in silence while we delivered the stunning news. The girls appeared more shaken than the boys. I guessed it was their experiences working on the power supply plus Terry had most likely told them something. When we finished there was no babble of everyone talking at once, as I'd feared. To my relief they remained quiet waiting for me to speak.
'My dearest family, we have to accept we are most likely completely isolated. Over the next days we will understand as much as we can about the effects of this event. From what we have read it could mean the end of everything we have ever known. Our way of life – our precious community. We cannot let this happen, we have a responsibility to our people and to ourselves.
Our numbers are well within the limits of the 50/500 rule. I see no reason why we cannot continue but we must change the way we live if we are to survive and grow as a viable population.
I want you all to think about this. There is an empty country at our disposal. The remains of a sophisticated infrastructure are out there. We need to explore it. Make full use of all we find. . . .
We have spent too much time wallowing in the comfort of our AI servants. . .
Yes. . . . They were our servants. NEVER our masters. You all know what the plan is – was for our community. In common with others around the World to develop sufficient numbers to expand across our lands and eventually link up across the globe with the help . . . help of AI support. That support is destroyed or at the very least seriously damaged most likely irreparable. We will find out how damaged, but we must assume the worst. He have to salvage whatever we can from broken and unusable equipment.
There is no doubt things can never be the same. We have to learn how to be self-sufficient. We must teach each other what we know and learn new ways. From now on our people are no longer our pupils. Now we are all pupils learning how to be self-sufficient. Those we have been charged to look after are our partners in adversity. They must be fully involved in our struggle.
Re-education for all. . . . Failure is not an option.'