Crunch Time (The Unwanted Revolution – By pricing!) (Or is it more of a Coup D'etat than a Revolution?) (By the Energy Companies? The new rulers of western (or is it just lap dog Britain?) society?) by Alfred N.Muggins (Erstwhile student of Economics!!)
Image: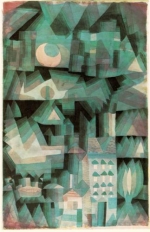 Wed, 28 Sep 2022
26/8/22
    Alfred realized his modern life of luxury and relative freedom was about to end!, along with many of the people of Britain! The Ukrainian Invasion by Putin's Russia had pushed gas prices upwards apparently, due to shorter supply. Maybe this was Europe's fault for trying not to buy as much from Russia? Sanctions had been introduced against Russian produce, although the Europeans realized they couldn't stop buying Russian gas because they needed it! The international market price of Gas had already gone up massively. The private energy companies had already bought stocks of expensive gas, and they would naturally seek to pass on the higher prices to the final consumer. The trouble was many final consumers would not be able to afford too much gas at the new prices.
    Would life ever be the same again? Alfred realized he will have to give up his dreams of being a successful writer, or of at least making some money, one day, from it. Now he would have to get a better job, or at least one with a lot more work. To do most jobs was not likely to suit Alfred. He had finally found his ideal career, as a writer, but had so far been unable to find a way of gaining audiences, or to work out how to publish and sell. The rest of his life would surely be very boring, as he would be forced to work upon a treadmill (so to speak!) of work and time utilized for the employer so they could pay their future gas bills! (He was horrified to learn that electricity was going up too, and like most normal people he could not understand why this might be, because apparently it was all 'linked to the high gas prices'! instead of the supposedly cheap renewable sources of electricity?
     Had it been his desire to see wrongs righted and innocent civillians better defended, than to accept Putin's unreasonable conquest? Yes it certainly had. They were paying the price now however, in the western world. Most citizens would have to work harder and longer to be able to pay their dues to the gas suppliers. Like rents it had been allowed to rise with little intervention by government to protect the people from exploitation by rack rentier landlords or now sitting pretty Energy Company Shareholders and Directors!