Gladys Aylward - Wembley's own Saint
Image: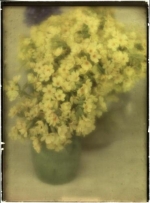 Fri, 14 Oct 2022
Many of you have seen the movie - the Inn of the 6th happiness.
It features the true story of Gladys Aylward, Wembley's very own saint and missionary.
Born into a humble family , Gladys Dad was a cooper, or barrel maker as we now know it. Mum worked behind the bar of the Hop Bine in North Wembley.
The Hop Bine was reputed to have 'a rough element' but it was a lively music pub and my Dads work colleague Pip served behind the bar, pulling pints when he was not hard at work doing his, then 2 year training as a student physiotherapist.
Pip always said Gladys mum Veronica was a jolly old bird.
Anyway the rest is film. Gladys joined the missions and with a song in her heart she helped the poor and hungry, feeding the world wherever she was able.
She is a canonised saint.
The musical ot the second stage of her life 'the twelve steps and back again' features her brief fight and her victory against whisky gin and vodka.
The filmed  is made on location at the Hop Bine and is ready to be distrubuted and shown in movie theatres in Usa and uk.
Cheers to Gladys Aylward!! a true rolle model and Wembleys very own canonised saint.