Castle Pillock 11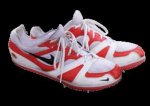 Tue, 05 Apr 2016
I adore my children and would willingly give my life to preserve a single hair on their respective heads. I would go to hell and stay there, if necessary, to ensure their safety and well-being. 
But I don't want either of them back living with me.
The Princess's tenancy is due up on 1 July.
We have established that now I am a Retired Person I am not able to fork out another thirteen hundred quid to cover a quarter's advance rent and (possibly) returnable deposit.  We have established that her father, also a Retired Person but a considerably better off one, has paid most of the last two months' rent, due to Current Circumstances, but is unlikely to view this as a viable long term arrangement.
The Princess works as a housekeeper at a local Pub/B&B, and her income depends entirely on who's in and how many rooms need cleaning.  She likes the place, she likes the people, she can bop around with the hoover with her headphones on, and she can run a tab at the bar when times is hard.  Her boss is a mate of her brother's and two of her student housemates are bar staff.  Not so much a job, more helping out with the housework at a friend's gaff.
The pay is pretty crap, but it did while she was living at home.  Now she is not living at home.  And she has discovered the price of food and loo rolls.  And electricity. 
We have to be nice to the Princess at the moment, because of the Current Circumstances, which are that she is running the London Marathon at the end of this month.  I say running.  She will be happy if she gets to the end of the course in one piece, even if it's at midnight. 
The Princess was diagnosed with epilepsy two and half years ago, and one of the triggers for her seizures is fatigue.
'I'm really not sure, you know, that running the Marathon, which after all is pretty fatiguing, is really the best…'
'I'm gonna do it.  I want to do it.  You said, with a bit of care and being sensible, epilepsy won't ruin my life.'
'Well yes, but not running a Marathon won't exactly…'
'I'm gonna do it.  I've told Epilepsy Action I'm running for them and I'm gonna do it.'
Back in December we convened at the local A&E.
'Pretty bad seizure, then.'
'Yeah.  It's the meds.  They're gonna up the dose.'
'You don't think, maybe, the training…'
'Don't start.'
The doctor arrived and I looked hopefully at her.
'So, young lady, have you been doing anything out of the ordinary?'
'Not really.'
'She's training for the London Marathon.'
'Mum…'
The doctor looked impressed.  'Really?  Gosh, you must be fit.  No wonder you've got such a nice flat stomach.'
'Thanks,' said the Princess, with a triumphant glare.
We reconvened at a different A&E on Easter Sunday.  The Princess had taken a few days off training to go to Durham for a friend's 21st.  I got the call at 11 am. 
It's funny, sometimes, how you only hear certain words.  Like, 'unresponsive for at least half an hour', 'uncharacteristic seizure', and 'the paramedic would like to speak to you'.
I rang Bugger Lugs, my ex.
'Who?'
'Me! Me! She'sinthehospitalinDurhamandshe'snotresponsiveandaaaaaagggghhhhh.'
I rang her brother.  'She'sinthehospitalinDurhamandshe'snotresponsiveand AAAAAGGGGGGHHHHH.'
'Why's she in Durham?'
'WHO GIVES A HOLY FUCK WHY SHE'S IN DURHAM, GET OFF YOUR ARSE AND GET DOWN THE STATION NOW!!!'
Only when we were on the train and he turned down a cup of coffee did I find out he'd been in bed recovering from food poisoning.
'You can't go into a hospital with food poisoning!'
'It's over now.  Nothing's come out of either end for twenty-four hours.'
'It's forty-eight before you should go into a hospital!'
'OK.  I'll just get out at Northallerton, shall I?'
'No.  No, don't.'
He even held my hand for a bit.
Of course, she was perfectly all right.  Knackered and a bit disorientated, but sitting up chatting to her dad when we got there.  They'd already done the bloods and the urine and the ECG and the EEG, and she was pissed off they wouldn't let her have anything to eat.
'Bloody hell,' she said to her brother.  'You here as well?'  She frowned.  'Blimey.  Was it that serious?'
'Oh, you know,' he said.  'Avengers Assemble.  What does this do?  Oh look, it flashes.  And bleeps…'
The doctor asked if she'd been drinking.
'One or two.'
'Alcohol is probably a contributory factor.  In future, really keep it down to one or two.  See your GP about your medication.'
'She's training for the London Marathon,' I said.
'Really?  Fantastic.  I did it a few years ago.  It's an amazing experience.'
I gave up.
So it's all on hold until after the Marathon.  After that, she will look for a new job and somewhere else to live. 
'You do realise, if you come back home, you're not living here for nothing.  I'm a Retired Person now.  I can't afford to keep you.  I'll lose my single person Council Tax discount.  And don't think you can be putting the heating on because it's a bit chilly and you can't be arsed to fetch a jumper.  And I'm not buying in all sorts of crap because you fancy snacks at all hours.  And you'll  have to let me know what time you're coming in and stick to it because otherwise I'll worry and I can't be doing with being up half the night wondering where you are.'
Do you think I've put her off yet?