The descent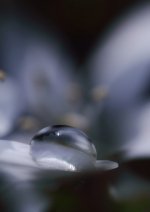 Sat, 05 Nov 2016
Not your pen, the butter-
yellow of its
wannabe etchings. Nor,
really, your fear
of the broadband
router's paparazzi flashes
that set off  
the whole OCD-touch-wood-
jump-crack-crucifixathon. 
But your pre-teens. 
The past. The stuff
you thought was all-
so-banal in your case, 
or just utter farce. That
stuff. That was where 
harrow sat waiting: 
the pills, the plush-black
led; the tiny, pink cocktail umbrellas opening
and closing in vacuum. 
Who'd have thought it, eh?
that its DNA was in that skirl? the smallest bit of grit
that spun that mighty black pearl?