dog days.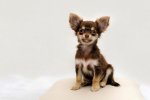 Fri, 27 Aug 2021
The washing machine sloshed and whirled, the edge of the dog blanket appeared and tumbled in on itself, before going into the spin cycle making the floor vibrate. Tracey sat at the kitchen table with headset on and the Dell laptop open. A Zoom meeting with her work colleagues, and it was always the same people speaking and saying the same things. Her hair was like the halo of a madwoman's and her dark roots needed done. No makeup or lipstick. She wore a standard white blouse, but below the table she wore Simon (Si) her ex-boyfriend's Manchester United shorts. He'd been muscular enough to fill them and sweet faced and had worked part time as a bouncer in The Oasis. That was how they'd met. The fuzz on her long legs was unshaved, and she had on a pair of slippers with pink pom-poms.  
She jerked backwards in her chair and almost cried out. But it was just the dog walker that had let himself in and Hamish, her Yorkshire terrier, skittered across the imitation wooden tiles and pushed his head in between her legs and sniffed her crotch. Pushing the dog's head away, she batted the keyboard and tilted the screen so it was facing the distemper white wall.
'Thanks,' she mouthed at the dog walker.  
She waited for him to turn and let himself out, but he just stood there hovering with his mouth hanging open, the dog lead in his hand. It was difficult to tell what age he was because he was so ugly. Dwarfish, with long arms and a bulbous forehead, with a crop of shaved hair around trophy ears. His uniform was a checked shirt, denim and scuffed black workbooks
'Hamish!' the dog walker spoke in command tone. And her dog turned and pitter-pattered across the floor. The dog rested against his right toe and it seemed to yawn and closed its eyes.
The washing machine slowed and stopped. She edged away from the table and painted on a smile. 'I'm sure you're in a hurry.' She flicked the kettle on.
'I am,' he'd a gruff way about him. 'Other customers… but I thought I'd have a word with you first.'
'A word?'
Tracey couldn't remember having a word with him before. She couldn't remember who had got the dog-walker, but figured it must have been her ex-boyfriend. He'd paid. Then it was left up to her and it was expensive. Tenner an hour. And she'd worked it out, he always had four or five dogs, he was making far more than she earned. And there didn't seem much to it. She was going to cancel him and do the dog walking herself, but there was just too much going on in her head.
'Yeh, you need to take Hamish to a vet. He said he's got stomach pain, but I think you've left it too late.'
She felt her voice rising. 'Too late for what?'
He clawed under his unshaven. 'To save him.'
Flicking the kettle off before it boiled, she fiddled with the red KitKat mug on the work surface. 'I don't get you. To save him from what?'
He put the lead down on top of the microwave. 'Hamish…It's for the best.' He crouched down on the floor beside the dog and cuddled his head and mussed the back of his ears.
Hamish looked at the dog walker with such tenderness, Tracey turned her head and looked out the window and into her overgrown back garden, with the dilapidated garden shed. The sky was lapis and summer had scorched the grass.
He'd left the kitchen door ajar, but she heard his sobbing, her eyes on the dimly lit space, shut over with a click as he left.
Redmond had a vet's practice up the top of the hill. Tracey managed to book an appointment only because she wept down the phone. She couldn't drive in the state she was in, but Si agreed to take her. After all, she reasoned, Hamish wasn't just her dog, but their dog.
She didn't get seeing Redmond senior, but his son was also a vet. He had the same balding pate and monotone voice. Adopting a reverent stance in his surgery, with hands clasped behind her back, bag at her heels, as if listening to the Queen's speech was how she'd been brought up. The less she wanted to hear about Hamish's particular kind of stomach cancer, the more he told her, with filler phrases like 'As you know Ms Cunningham,' filling the gaps in her knowledge. She just wanted him to finish up and tell him when Hamish would be better.
Si thought that another dog would help bring them closer. He'd even offered to marry her. But she'd said there could never be another Hamish, while lying on the floor of their bedroom and scrolling down cute puppies for sale. She settled on an Affenpinscher. It was a snip at £850.  
The breed was so small, she reasoned, she wouldn't need a dog walker. Hamish had never looked at her the way he'd looked the dog walker. Even when he was dying after the vet gave him an injection and she was bawling, with her on his chest, he shuddered and whined, but didn't meet her eyes. It irked her that Hamish seemed to prefer the company of the poison dwarf…after everything she'd done for that dog. This one would be different.
Ruby was a toy-sized dog, no bigger than her clenched fist. It was a 900 mile round trip for instant love. Si complained that the dog went to bed with them and got up when they got up. It watched them making love, and when he threatened to roll on top of it, she cried, but it was more with laughter. Ruby was everything she wanted.
'What's the matter with Ruby?' Si asked.
She had a towel down on her side of the bed and she wrapped her in it and picked Ruby up. Only her small head and pink tongue was lolling. She kissed her on the mouth, 'What's the matter darling?'
Si grimaced. 'I think she was limping.'
'Probably all that jumping she does to get snacks.'
'Probably.'
'You think I should take her to the vet?'
'Nah.'
'I think you're right…But look how dry her eyes are.'
Si trailed upstairs after work. He sighed. 'So you stayed home with her all day?'
'Yeh.'
'Crying?'
She nodded.
He worked hard to keep the edge out of his voice but it showed on his face and the hardening of his grey eyes. 'I've not had any dinner.'  
'All you think about is food.'
'All you think about is that fucking stupid dog. I think you think fucking mair of it than me.'
She drew Ruby to her side, rubbing her ears. 'Don't listen to the bad man.'
He flicked a finger in their direction. 'I thought you said it wasn't well?... Look at it, jumping up and doon. Wouldn't surprise me if you were breast-feeding it.'
'You said it wasn't well. Not me.'
'No, I never.'
Ruby whined and waggled her head from side to side and whined again.
Their eyes met, and they stared at each other. He was first to blink and look away. 'You'll need to take it to the vet.'
She gathered Ruby in her arms and cradled her on her pink breasts. 'No vets.' She was close to sobbing. 'Vets kill what we love…They don't even try.'  
'Oh fuck, what then?'
'The dog walker. He knows something about dogs.'
'I don't know any dog walkers.'