Achilleio
Image: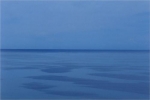 Sun, 11 Nov 2018
Beautiful Palace on top of a mountain overlooking Corfu Town and the promontory where our hotel Ariti lies. We could see towards it all the time we have been on the holiday, but only now have we realized it!
We can see easily over northeastward into the mountains of Albania. I was just explaining to members of our party of how closed off to westerners Albania used to be, and how thrilled I was to be able to see it, not so far away in the distance, when 2 young Albanian women announced themselves to us. "We are from Albania," they said. They had been listening as I spoke with enthusiasm about their nation. They spoke a fair bit of English, enough to know what I was talking about. I asked them which town that was which we could see up the coast. It was Sarande. We talked a little of religions and culture. Albania was Christian, then more muslim. Also rather Communist and anti religious, I suggested.
I was really pleased these young ladies felt able to talk to me, who was old enough to be their father (or older). We were next to the statue of the warrior Achilles, looking north towards their mysterious land. A few years ago I would never have even dreamed of visiting Albania, but times have changed and even the tourists have long since started to go. We cannot go on this holiday however, because time is running out, even to see all of Corfu.
The statue of the warrior Achilles looks north towards Albania. I hope he does not try to conquer. We are all at peace at the moment. Hopefully there is no need for Achilles any more. This statue was placed here by William II, the famous Kaiser of Germany and Prussia, who bought the private Palace from the Austro Hungarian Empress Elizabeth, who created the Palace Museum and was assassinated by an anarchist terrorist in 1898 in Genoa, Italy.
The Kaiser is often blamed as one of the leaders of Germany responsible for expanding the 'small' conflict between Austria Hungary and Serbia into a major World War, when Germany attacked neutral Belgium and marched into France, bringing the British Empire into an interminable war which cost millions of European, and even American, Asian and African lives. The Trojan War repeated in the modern age. His love for warriors and Achilles cost civilization dearly.