Alfred Muggins' Holiday In Marmaris 2022 : Part 2 : The Agreement With Mrs Muggins (Toyships On The Black Sea!)
Image: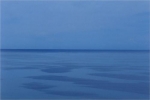 Wed, 25 May 2022
11/5/22
    'Anyway! I do digress (as always!). Why do I get so carried away? I do not know.'
    Alfred had promised Mrs Muggins faithfully that he would try to keep his opinions regarding warmongers and unnecessary wars, and brutality by uncaring government systems and badly brought up soldiers, to himself on this holiday on this holiday (Which was in fact dangerously close to the current battlefields of WWIII. You only had to cross to the other side of Turkey and cross the Black Sea (which had become increasingly Black (or should I say Red?) in recent times, with the many /countless missile strikes onto people's apartments, hospitals, schools, and even public halls sheltering civilians and children, from Vlad's very own toyship Black Sea Fleet!) to get to Crimea and the rest of Ukraine!)
    Anyway, as I was saying, Alfred promised his wife that he would not publish his thoughts too openly in conversation while on holiday in Turkey. They might, for example, be rubbing shoulders with Russian tourists potentially in the south or southwest of Turkey, and Mrs Muggins didn't want any of them upsetting, or reporting back to the Kremlin on his uncontrollable thoughts, and getting them potentially into trouble, in a country, which while a member of the Nazi organization NATO (according to Professor Putin and his front bench of Liar Lavrovs and their many thought clones on the Russian Troll ridden internet!) also liked to consider itself fairly neutral and as a likely mediator in the 'minor' conflict or 'special operation' between Russia and Ukraine, in which apparently Ukraine and NATO were deemed to be the aggressor by Putinpot and Lavrov the proper gander!
     Mrs Muggins reminded Alfred to keep to his erstwhile promise, so without further ado Alfred promised to get back to writing about the holiday and not constantly changing the subject to talk about Russia and Ukraine all the time. At least he had mentioned Turkey, where they were now!
     Dutifully he returned to the subject in hand – the holiday…
PS (Black Sea = Putin's Bathtub!)
     (Ukraine = Putin's Artillery Range!)